Live Mine Photo Capture App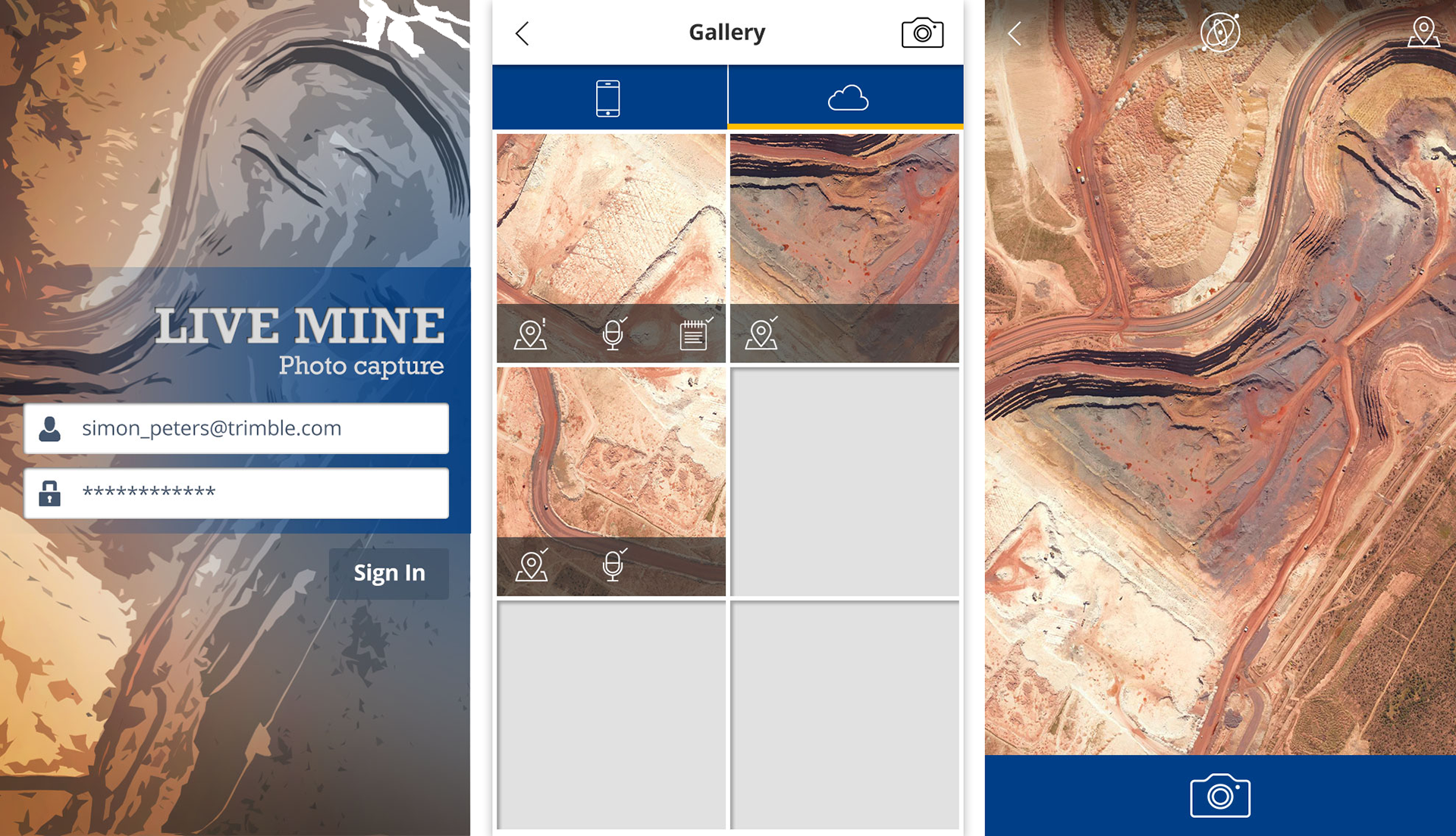 Project Overview
Company: Trimble Navigation  |  Duration: 2 months  |  Team Size: 6
To design a photo capture application for use by workers on a coal mine site that would enable them to capture time-stamped images of the mine, showing progress of the mining operation over time.
The Problem




Inefficient monitoring of a coal mining operation can lead to wastage of time and resources.

 Management needs to equip their workers with a tool that helps them track the progress of the coal mining operation in real time.



The Solution




A mobile app was developed to help monitor the progress of the coal mining operation and ensure that time and resources were being spent profitably.

 The key strength of the app lies in its simplicity and ability to easily add audio and text data to the visuals captured onsite.
My Role
Interaction Designer
Tools: Adobe Photoshop, Adobe Illustrator and Adobe InDesign
My Process
Research  |  Workflows  |  Information Architecture  |  Wireframes  |  PSD Mockups  |  UI-UX Testing
I was responsible for transforming the app from a list of bullet points to a set of high fidelity mockups which served as the basis for app development. The process to achieve this involved regular one-on-one meetings with the Trimble client in New Zealand in the early stages to arrive at a refined list of workflows. I then expanded each workflow into detailed wireframes based on which development work could be started. Meanwhile, I created high-fidelity mockups of each screen which were then programmed by front-end developers. Towards the end of every Agile sprint, I was responsible for testing and reporting UI and usability bugs to be fixed by the developers before proceeding to the next sprint.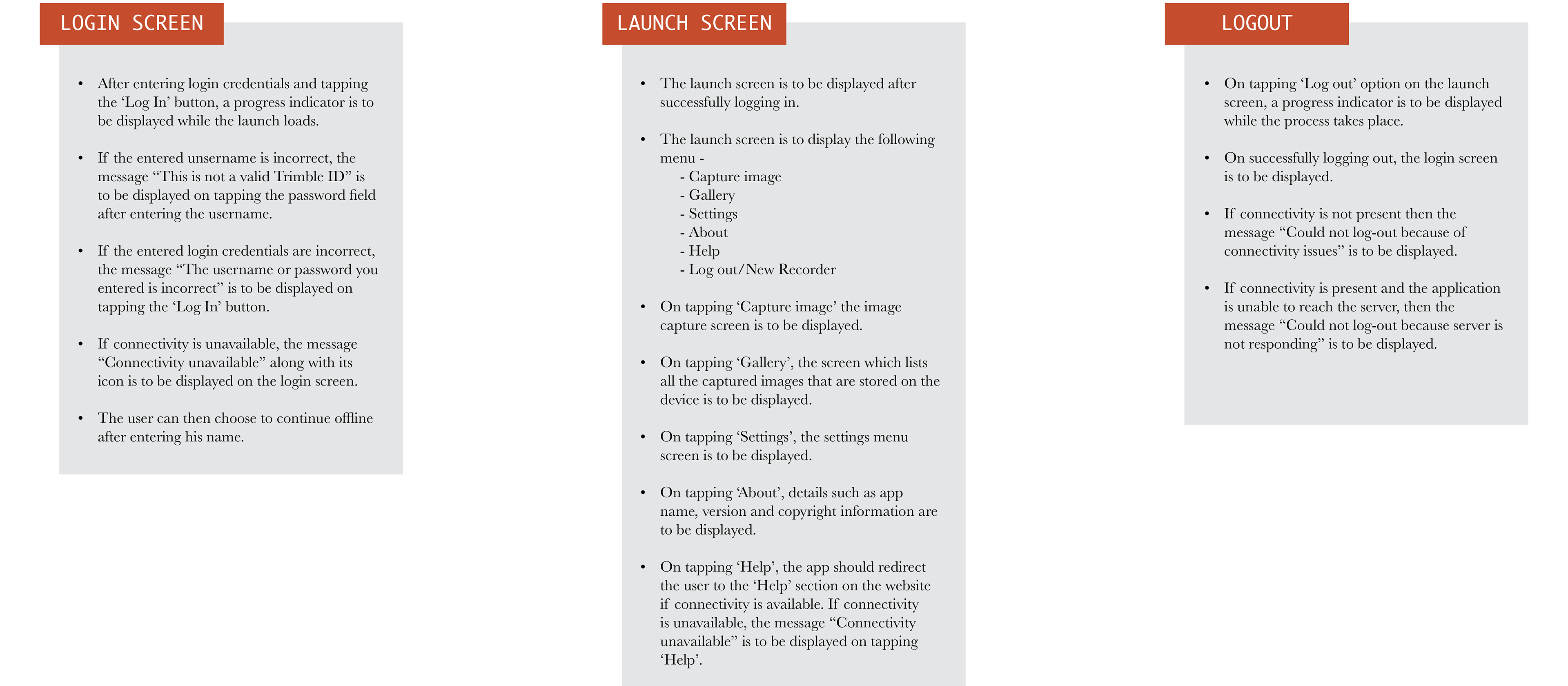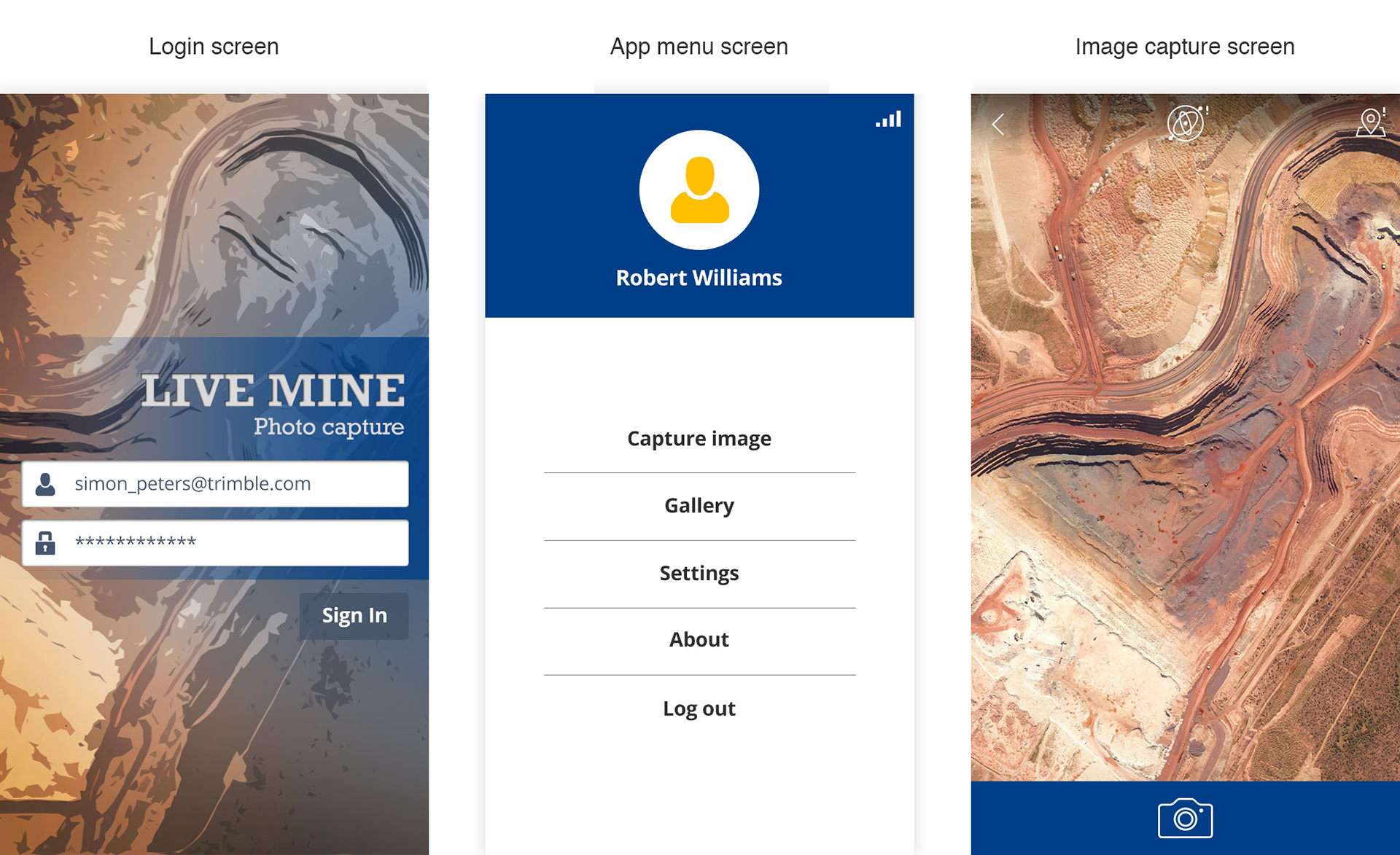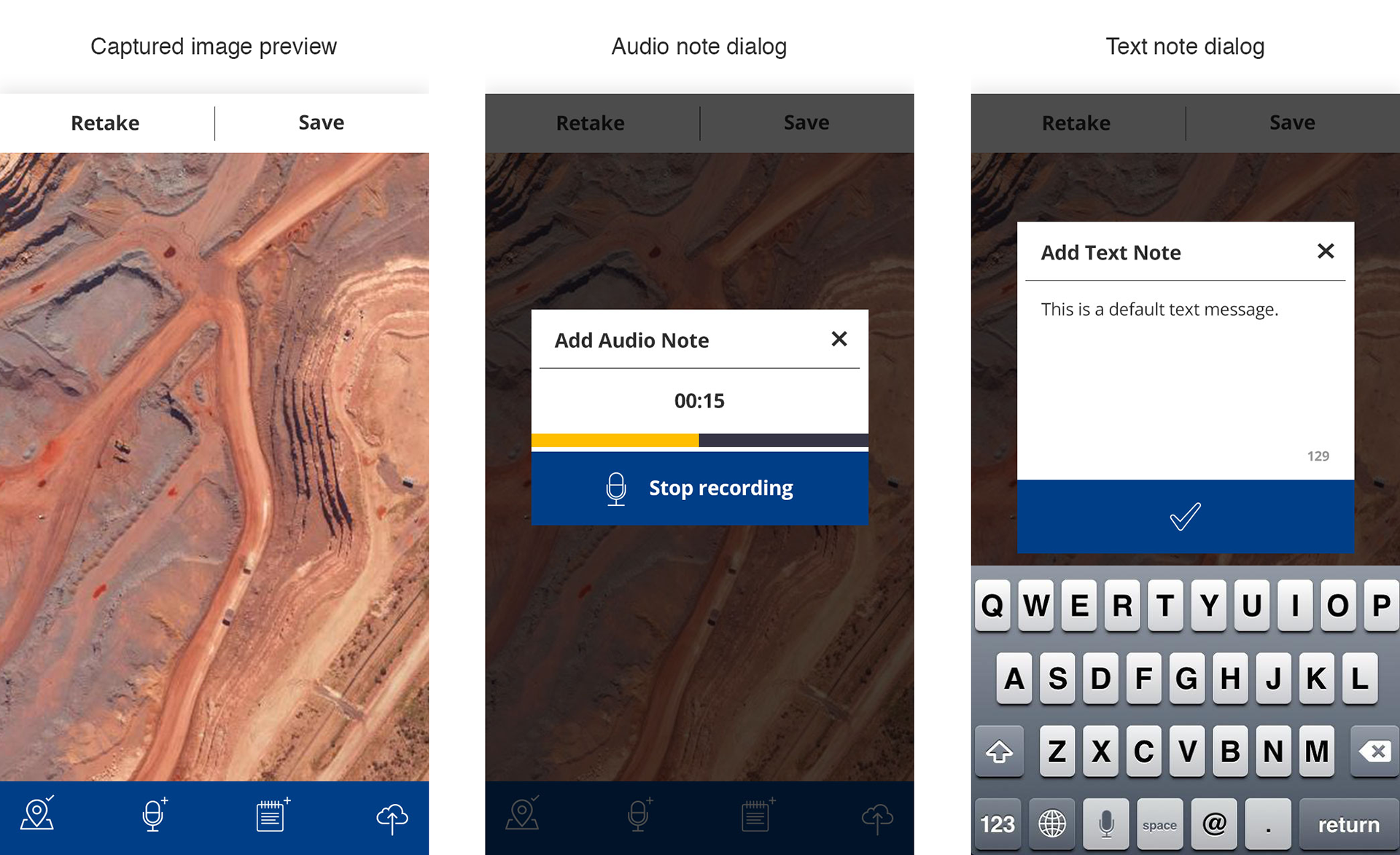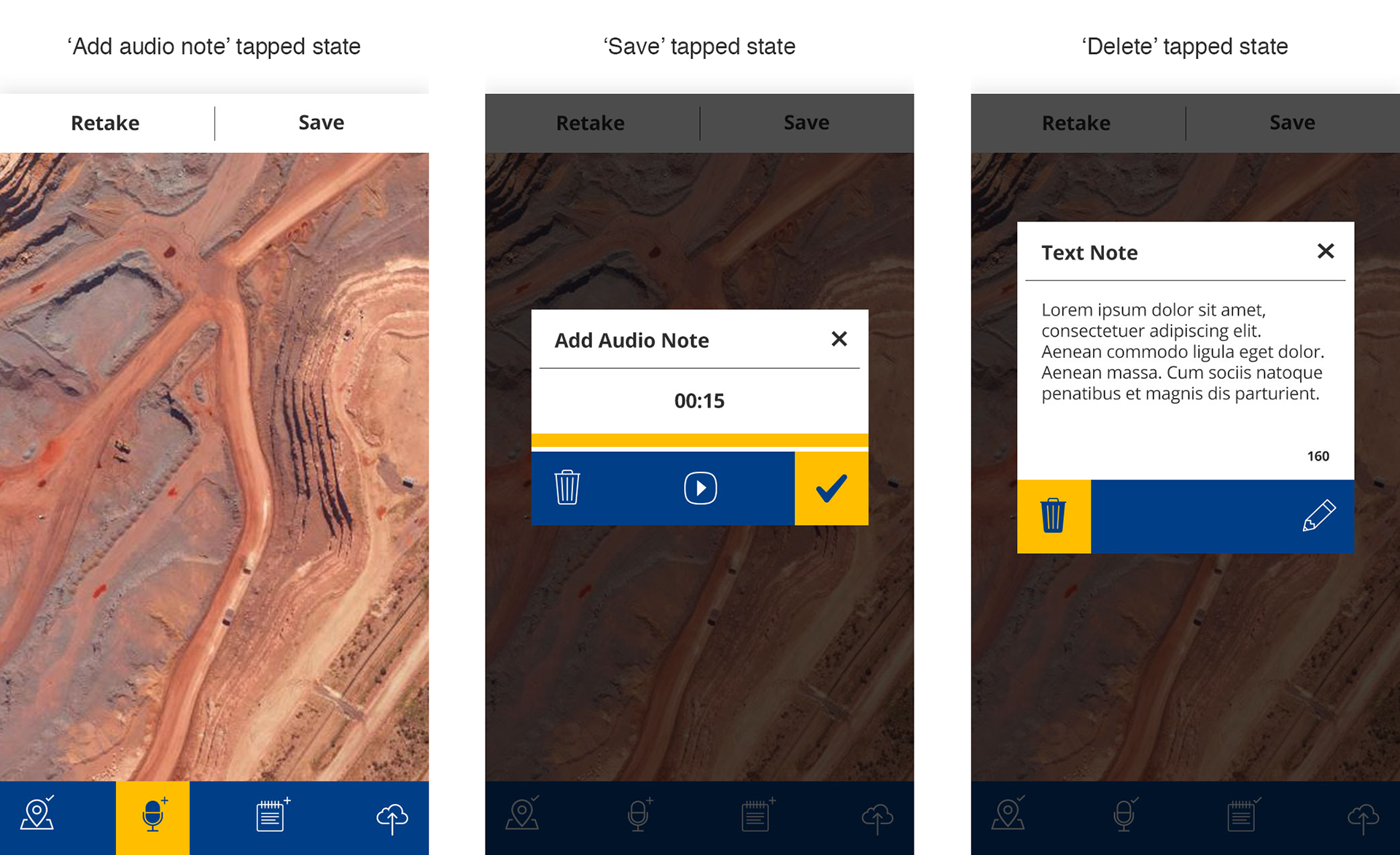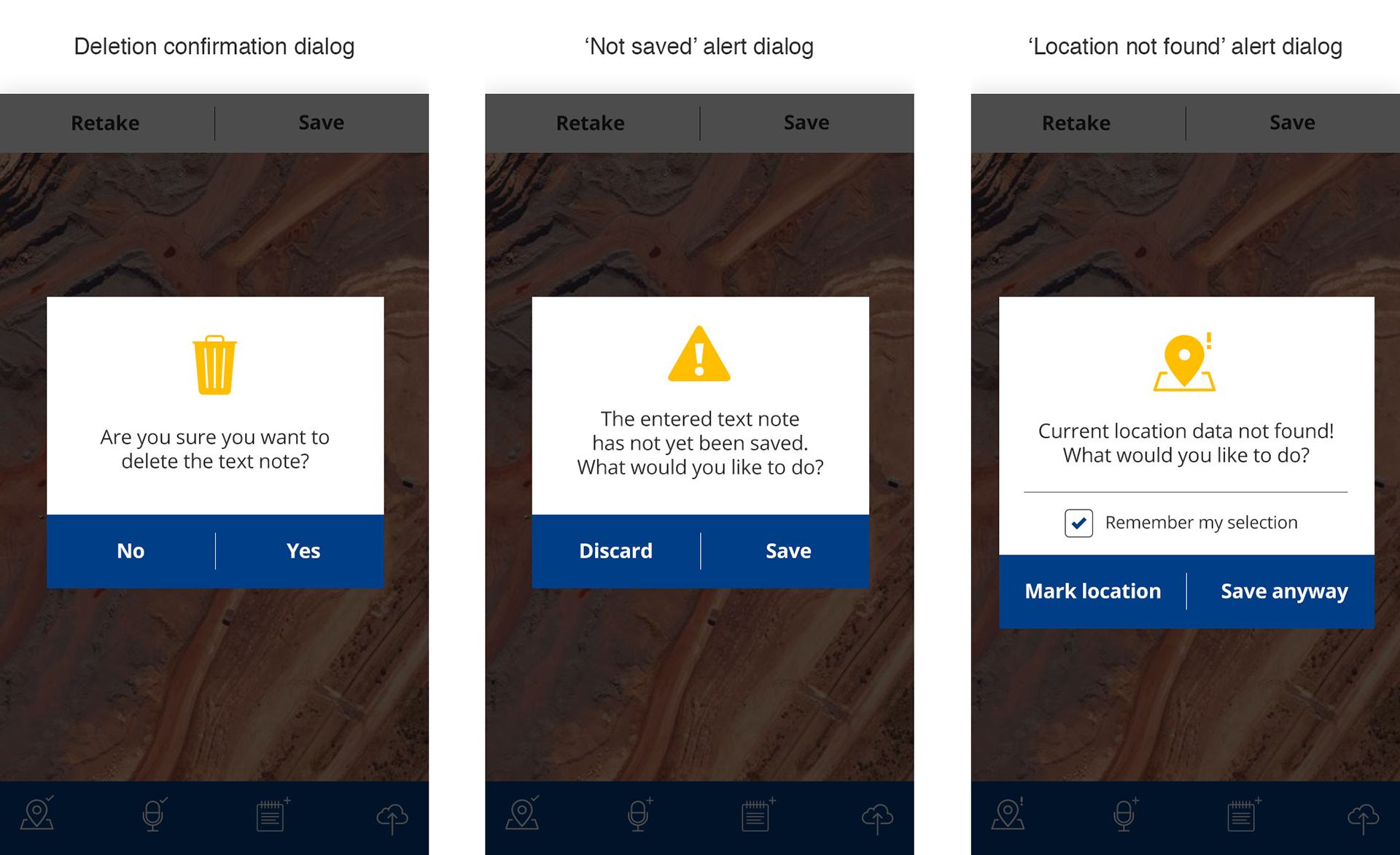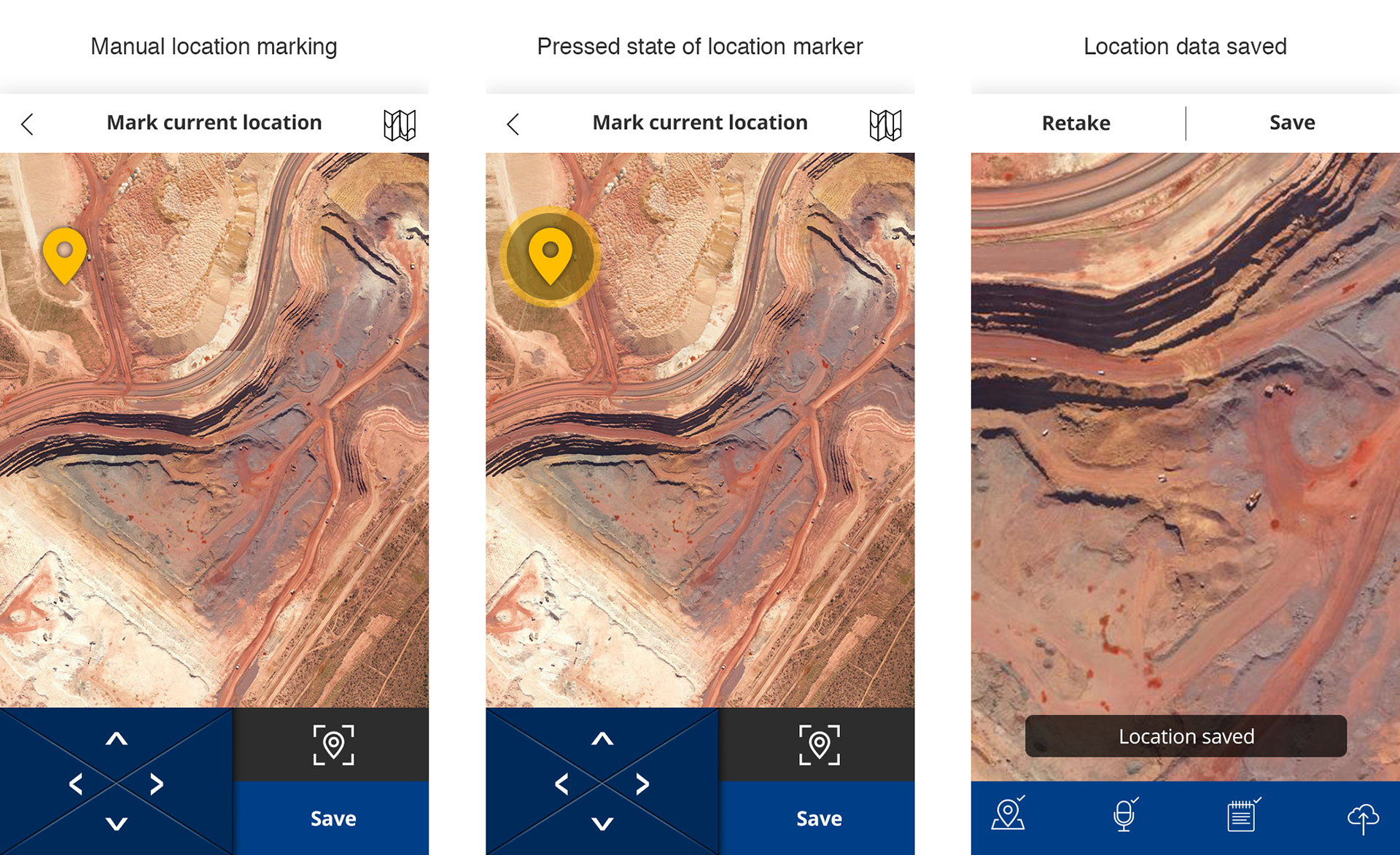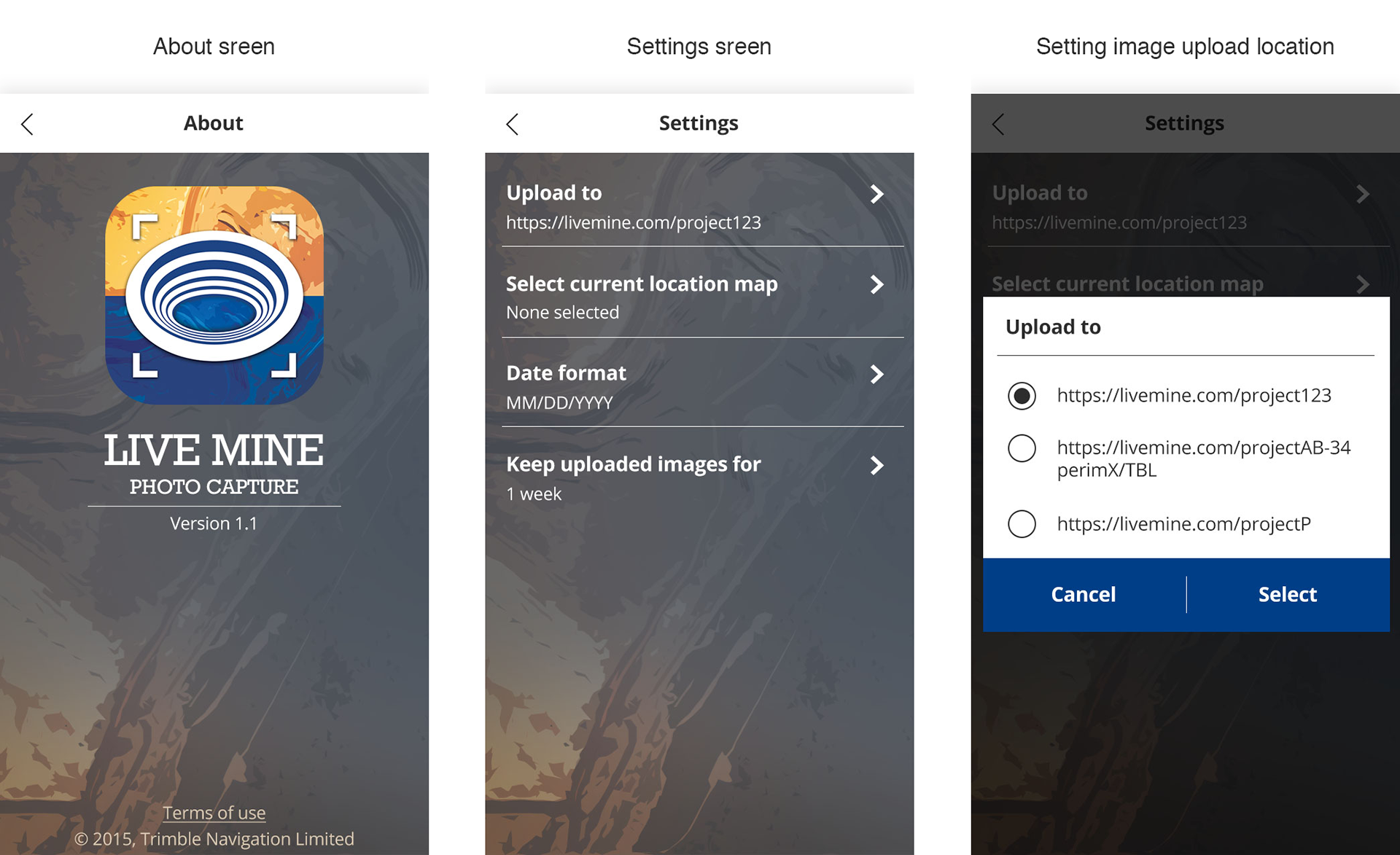 Conclusion
This project gave me experience working with multiple time zones in mind due to team members being located in different countries namely the United States, New Zealand, United Kingdom and India. I also introduced the use of white as the background color for UI containers which was a major change compared to a majority of Trimble apps which use a dark grey for all screen and dialog backgrounds. This gave the app a fresh look when paired with the bright aerial images of coal mines.