Leap: GPS Accuracy Enhancer App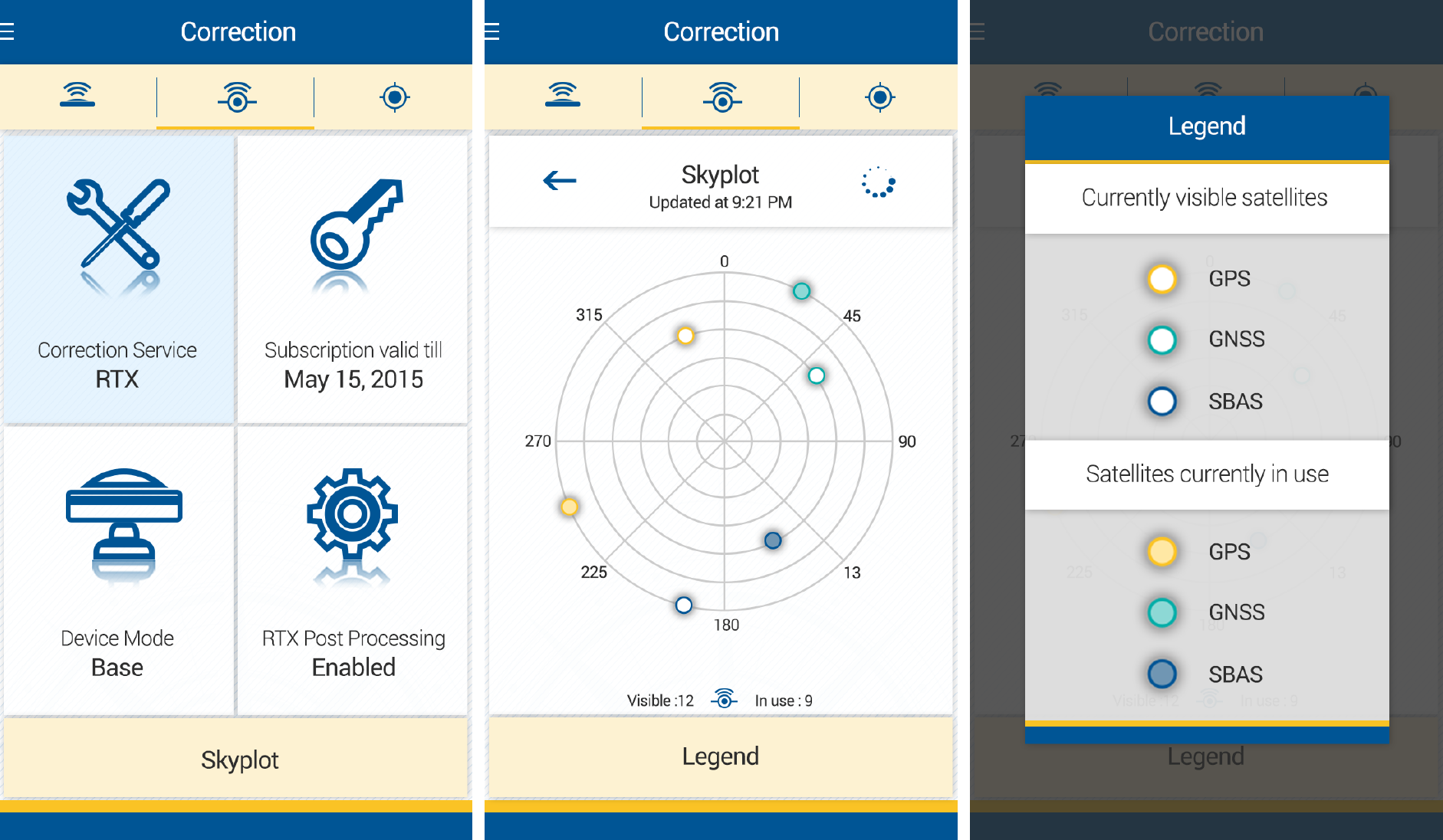 Project Overview
Company: Trimble Navigation  |  Duration: 1 month  |  Team Size: 5
The goal was to design a mobile app for a compact external GPS device that would enhance the accuracy of the mobile devices' inbuilt GPS. This app would run in the background and supply high-precision GPS locations to all other location based apps. The app was to be customized for both mobile and tablet portrait and landscape orientations.
The Problem




Most mobile phones do not offer centimeter level GPS accuracy.

 The everyday user therefore needs to either shell out a large sum of money for a high-end high-accuracy GPS, or make do with their device's low-accuracy GPS.



The Solution




An affordable and compact external GPS device was desiged that would enhance the accuracy of the mobile phone's inbuilt GPS.

 A mobile app was also developed to help the user monitor the functioning of the external GPS accuracy enhancer, on their mobile device.
My Role
Interaction Designer
Tools:

Adobe Photoshop, Adobe Illustrator, Adobe InDesign and Balsamiq Mockups
My Process
Research  |  Workflow Diagrams  |  Wireframes  |  PSD Mockups  |  Testing
My process began with studying the Market Requirements Document (MRD) that listed the app's use-cases. These use-cases were expanded into workflow diagrams which equipped me to build the app's wireframes based on which app development was kicked off. The UI theme was designed based on Trimble's branding guidelines. High fidelity Photoshop mockups were then created for each screen, along with which I provided icon, color, typeface and layout specifications to the front-end developers. At the end of every Agile sprint, I was also in charge of reporting UI and usability bugs.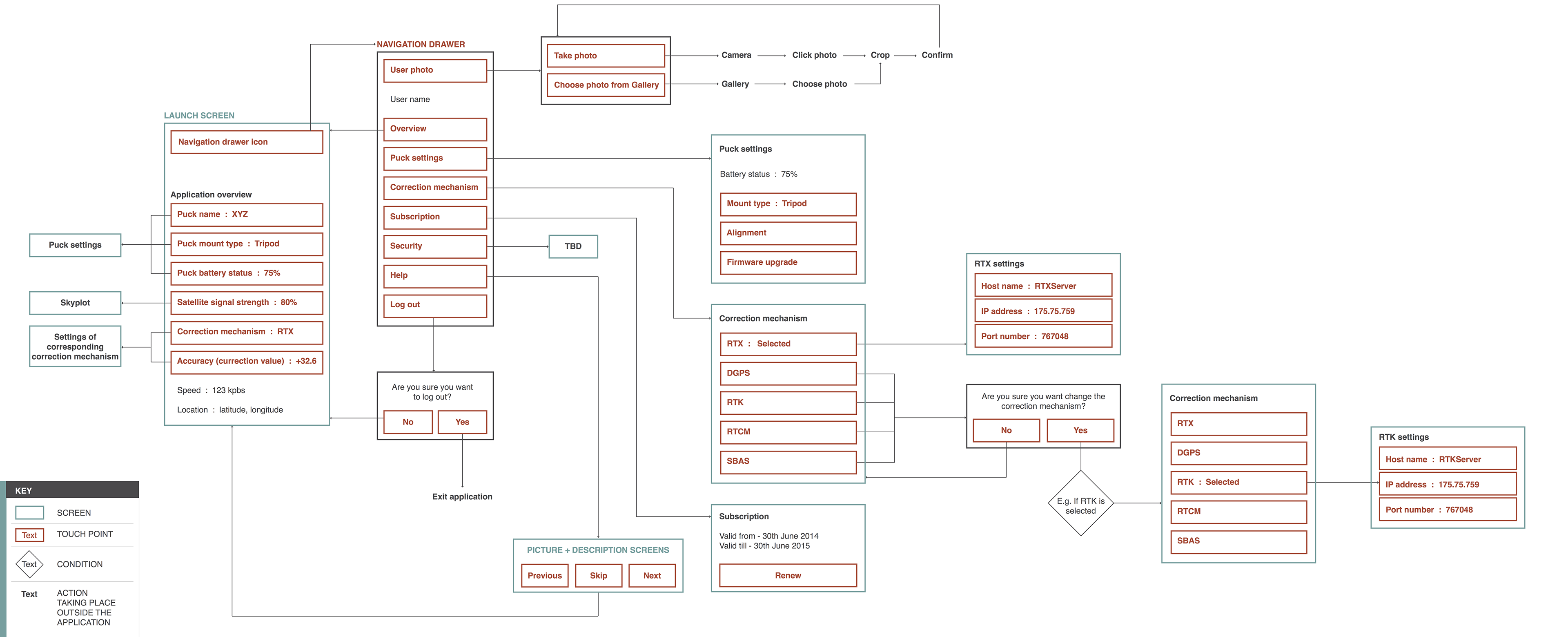 Notification and Alert Workflows
Wireframes

Mobile Portrait & Landscape



Tablet 
Landscape & Portrait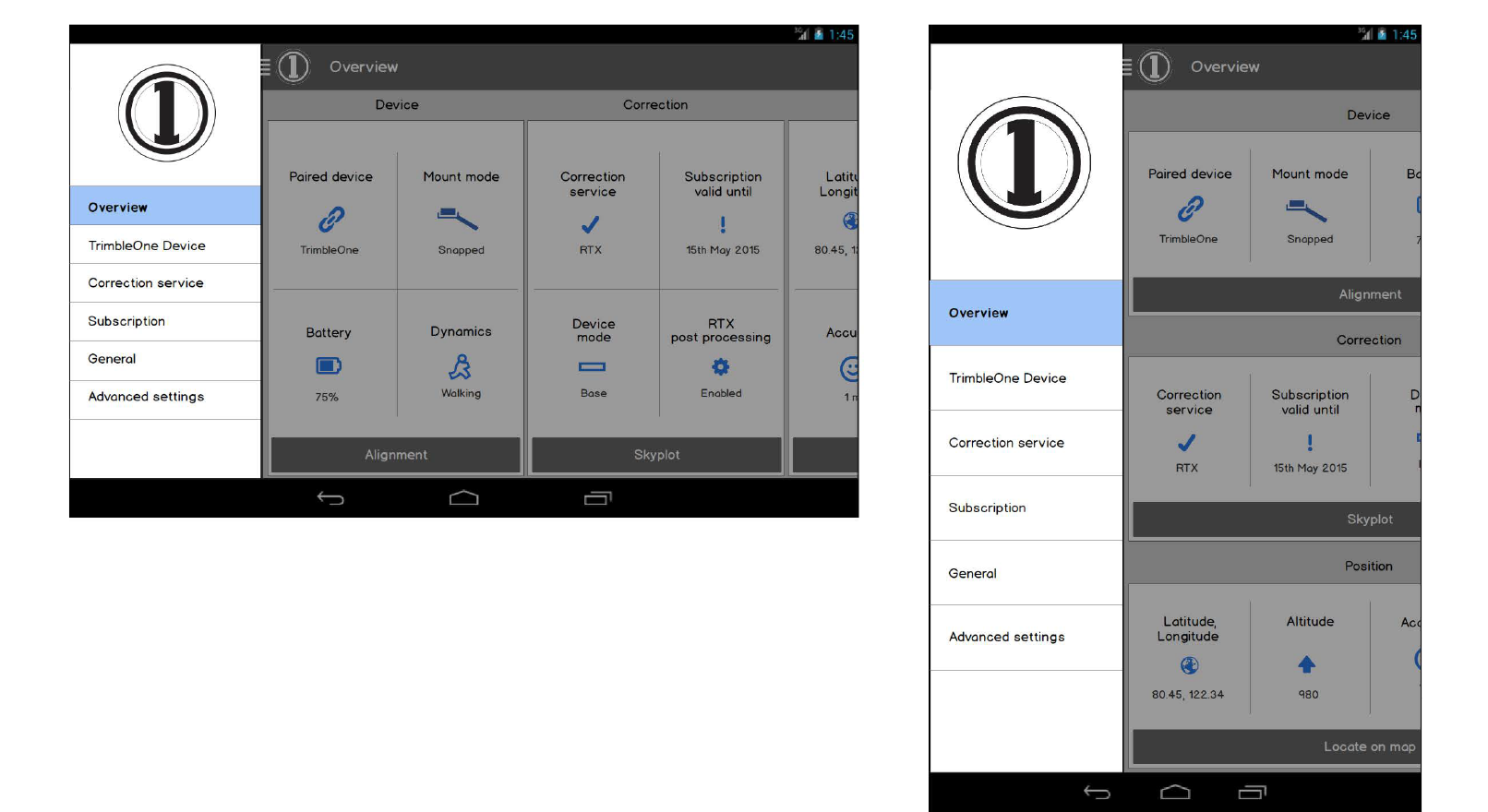 UI Theme Design

Ideation: UI Theme 1
Initially, there was complete freedom with regard to the UI theme and style since the idea was to break away from the standard style guide. This led to the creation of interesting UI concepts as illustrated below.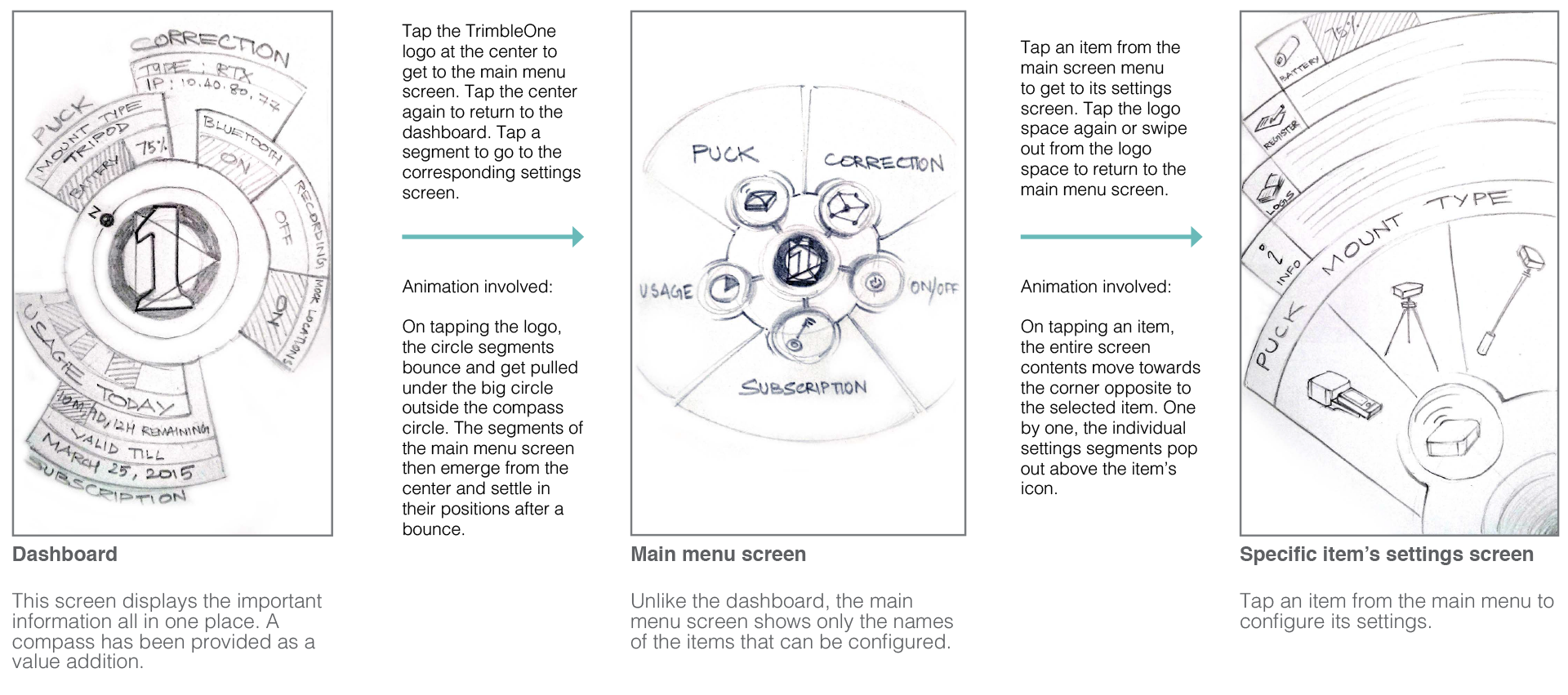 Sample high-fidelity screen of
UI Theme 1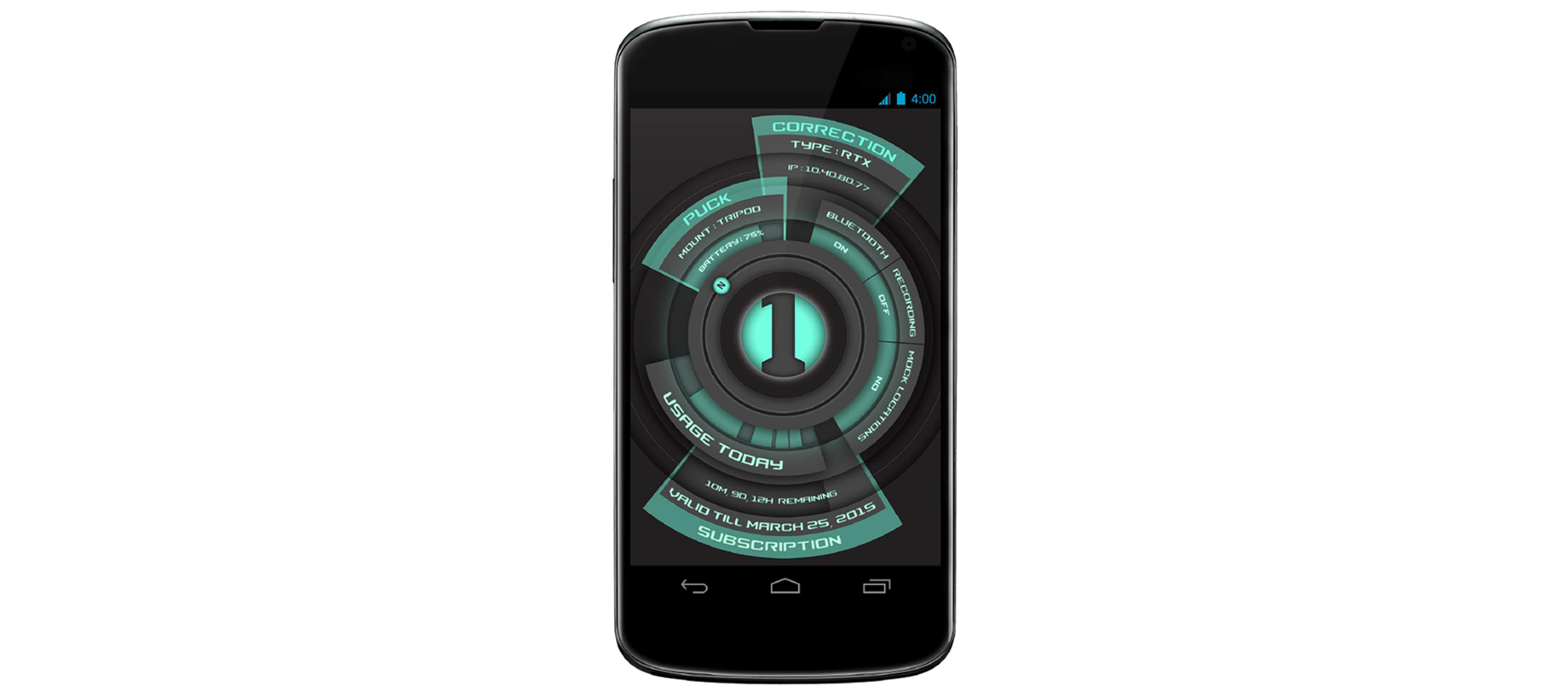 Ideation: UI Theme 2

It was decided that UI Theme 1 was much too complex to be developed within the three weeks that were left before the deadline. Consequently, this much simpler UI theme was designed. However, this was not approved by the Trimble Marketing since it swayed too far away from the Trimble style guide.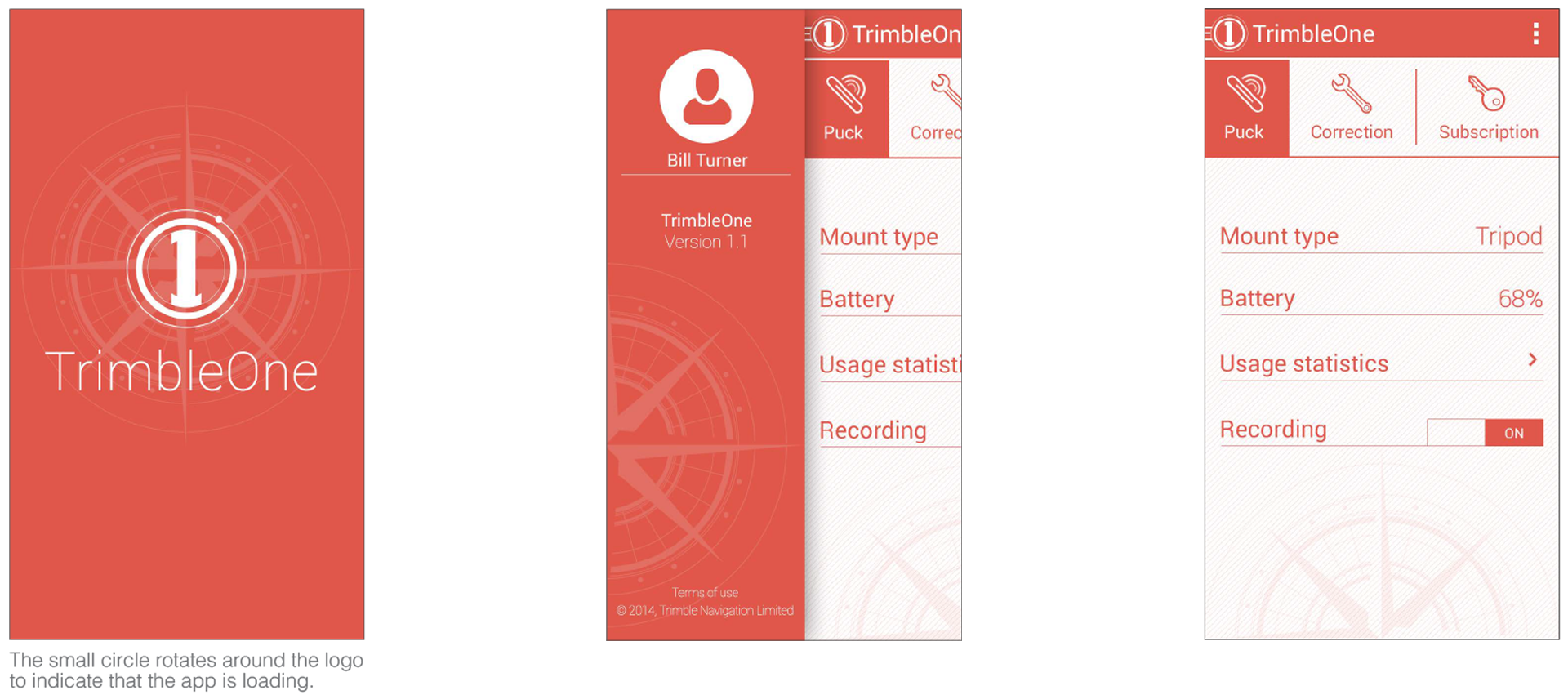 This theme was created based on Trimble's branding guidelines. It was given the green signal by the Marketing division after working on several iterations with the Trimble blue and yellow.

High Fidelity Mockups of 
Mobile and Tablet Device Agnostic Screens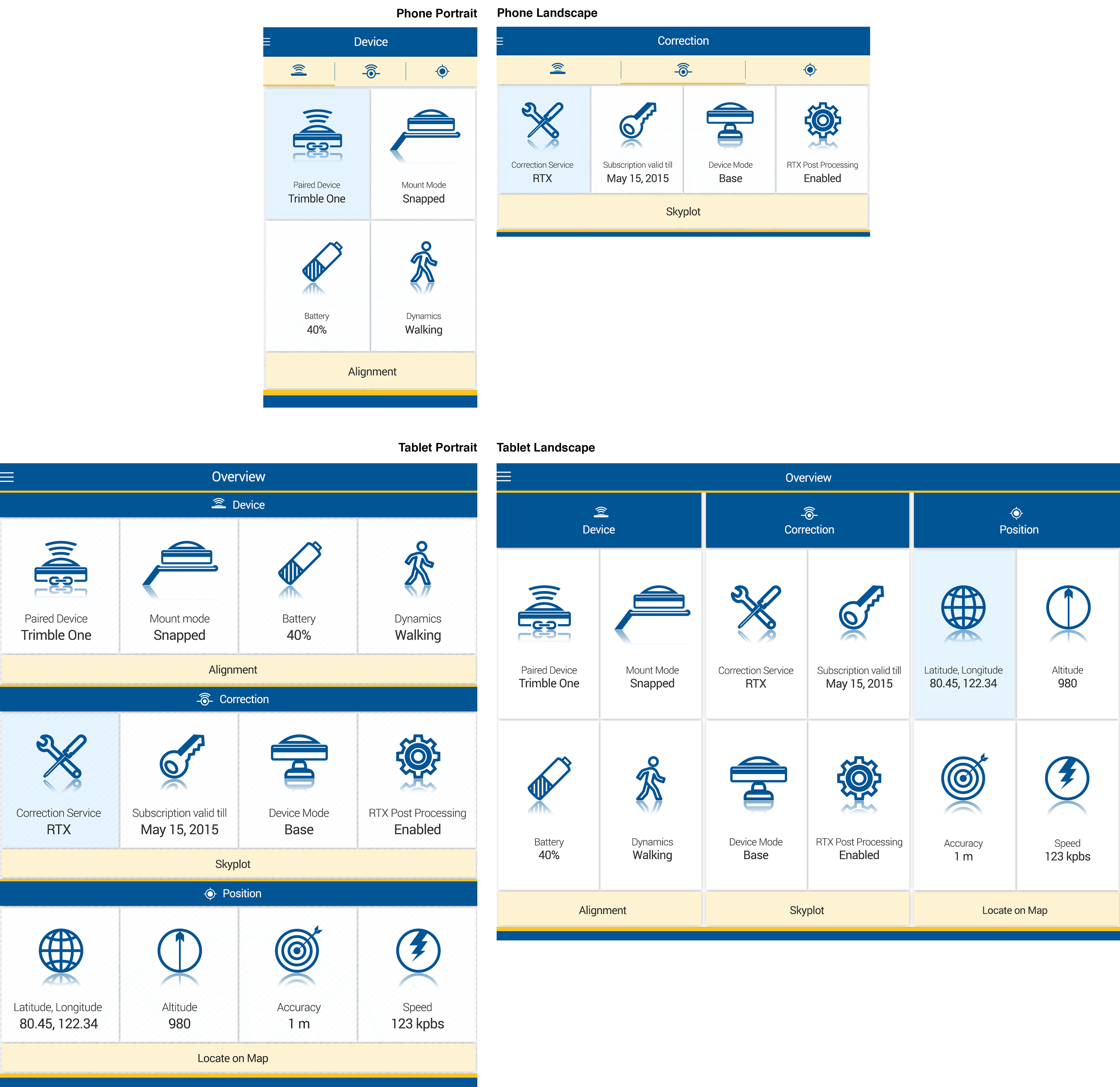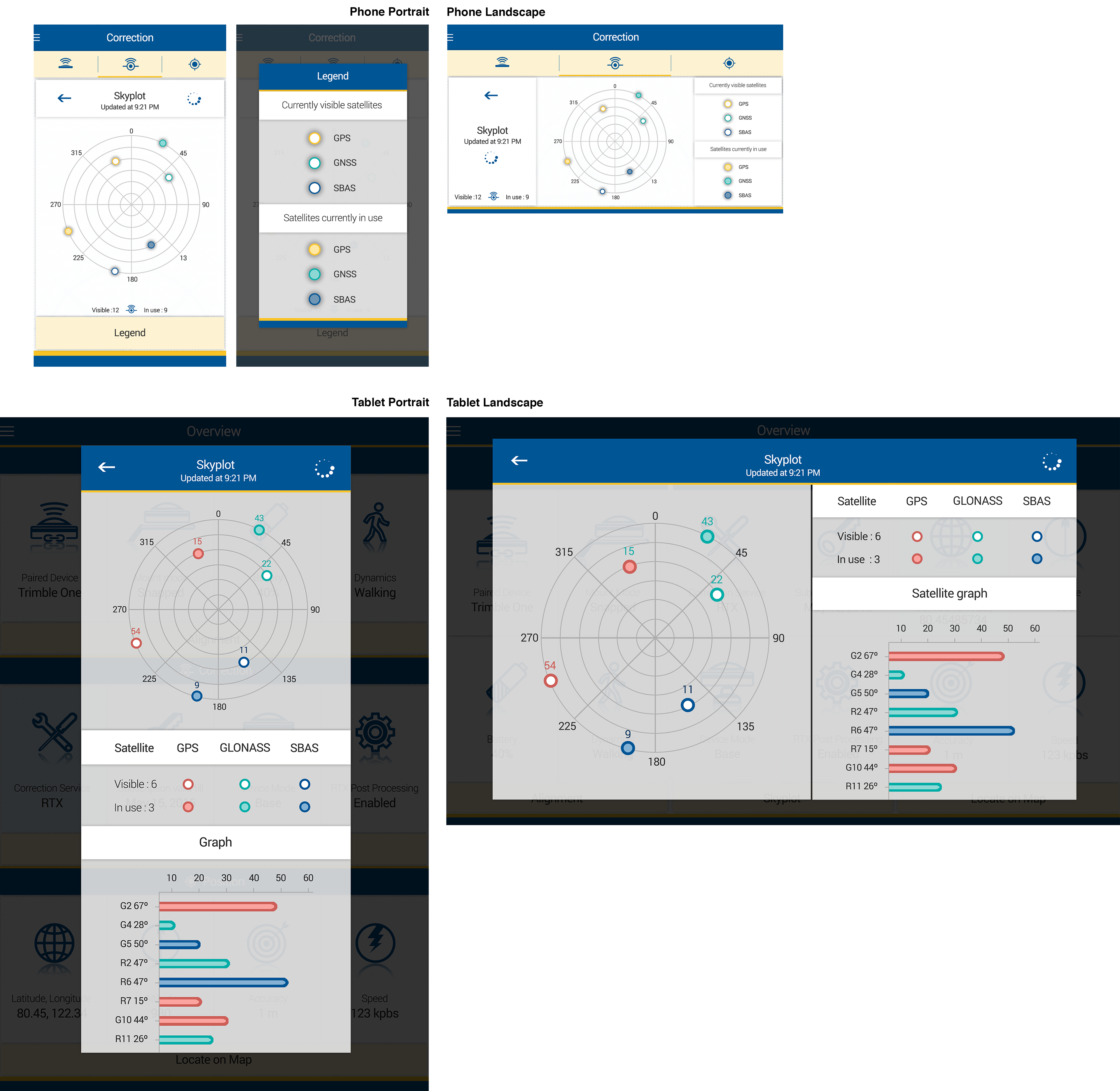 Conclusion
This project taught me time management, working with the Marketing team using iterative design and dealing with changing requirements to deliver a market-ready product within the short period of a month.