Cube: Institutional Asset Management Portal
Project Overview
Client: PNC Bank, Pittsburgh  |  Duration: 7 months  |  Team Size: 5
The focus of this research intensive interaction design project was to uncover the needs of PNC's Institutional Asset Management (IAM) clients, with the end goal of designing a better web portal for them.
The Problem
A typical self-serve web portal fails to serve the needs of institutional clients since their requirements are complex and infrequent.
As a result, clients fall back on their advisors at the bank to complete tasks on their behalf, and in turn overload their advisors. 



The Solution




Cube: A web portal that enables the Institutional Asset Management client to collaborate with their advisors at the bank, with the ongoing task as the backdrop


Research revealed that institutional clients extensively used email to initiate and follow up task requests with their advisors. Cube weaves in this convenient medium into the threads of the web portal by allowing dragging and dropping of interface elements into Cube Mail, as interactive email attachments. This feature allows quick explanation of the context of the ask, which eliminates unnecessarily long email chains that are the result of unclearly explained context.


 




My Role




Project Manager & User Experience Designer




Tools:

 Trello, Balsamiq, Sketch and Principle


Responsibilities: 

As project manager, it was my responsibility to ensure timely delivery of project milestones to our clients, and to maintain healthy client relationship. As User Experience Designer, my role involved coming up with information architecture and usage scenarios for the web portal being designed, in addition to designing the detailed high-fidelity interface mockups and animated interactions for the "Transactions" module of the web portal.



My Process




Research  |  Research Synthesis  |  Prototyping  |  Testing


The first three months of the project were used to conduct primary and secondary research in the institutional asset management domain. The insights and opportunity areas identified through research were used as the basis for prototyping iterative mockups of Cube, the Institutional Banking and Asset Management web portal. Iterations were tested with both advisors and clients of the bank in order to validate its usefulness and usability.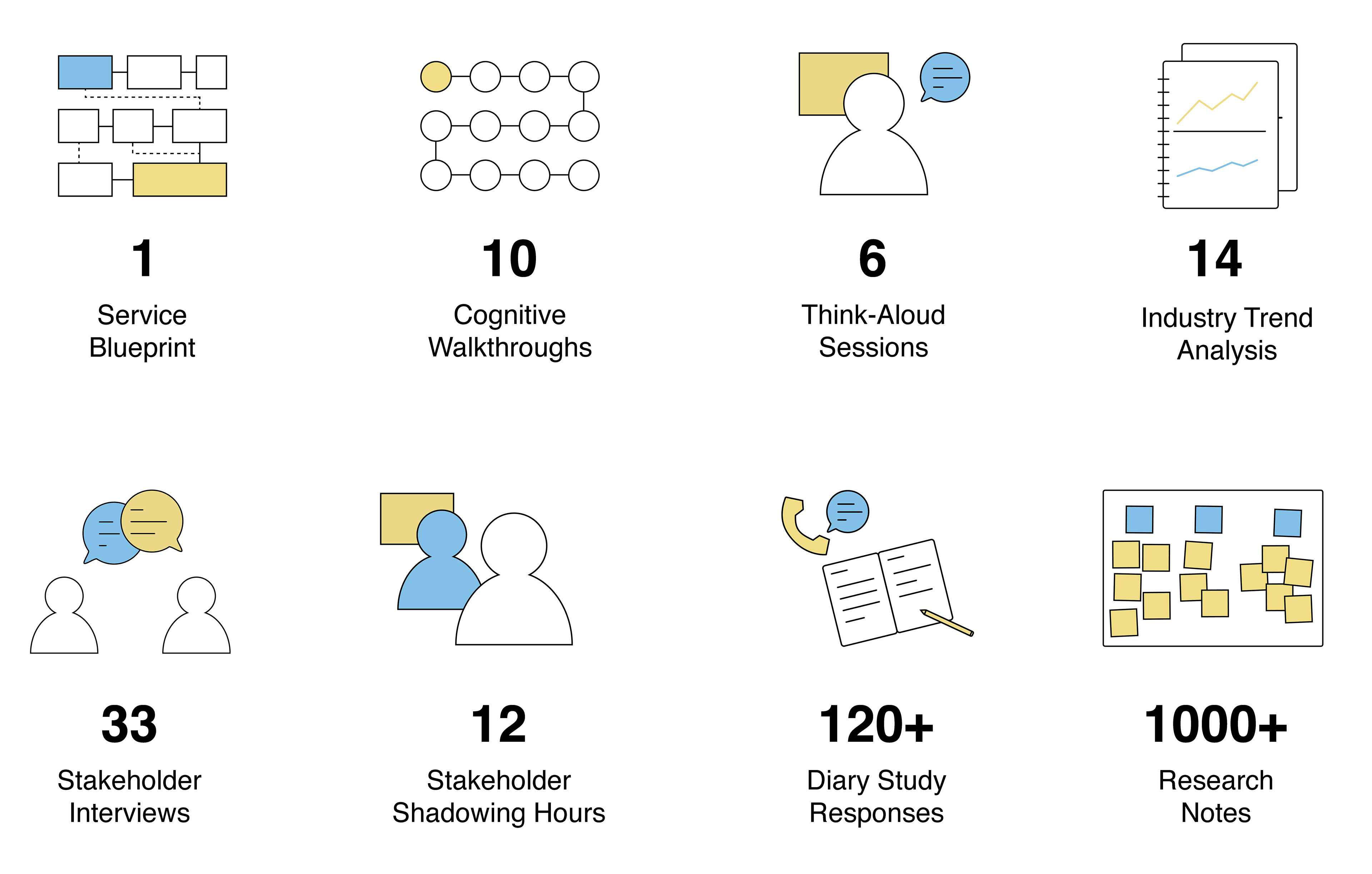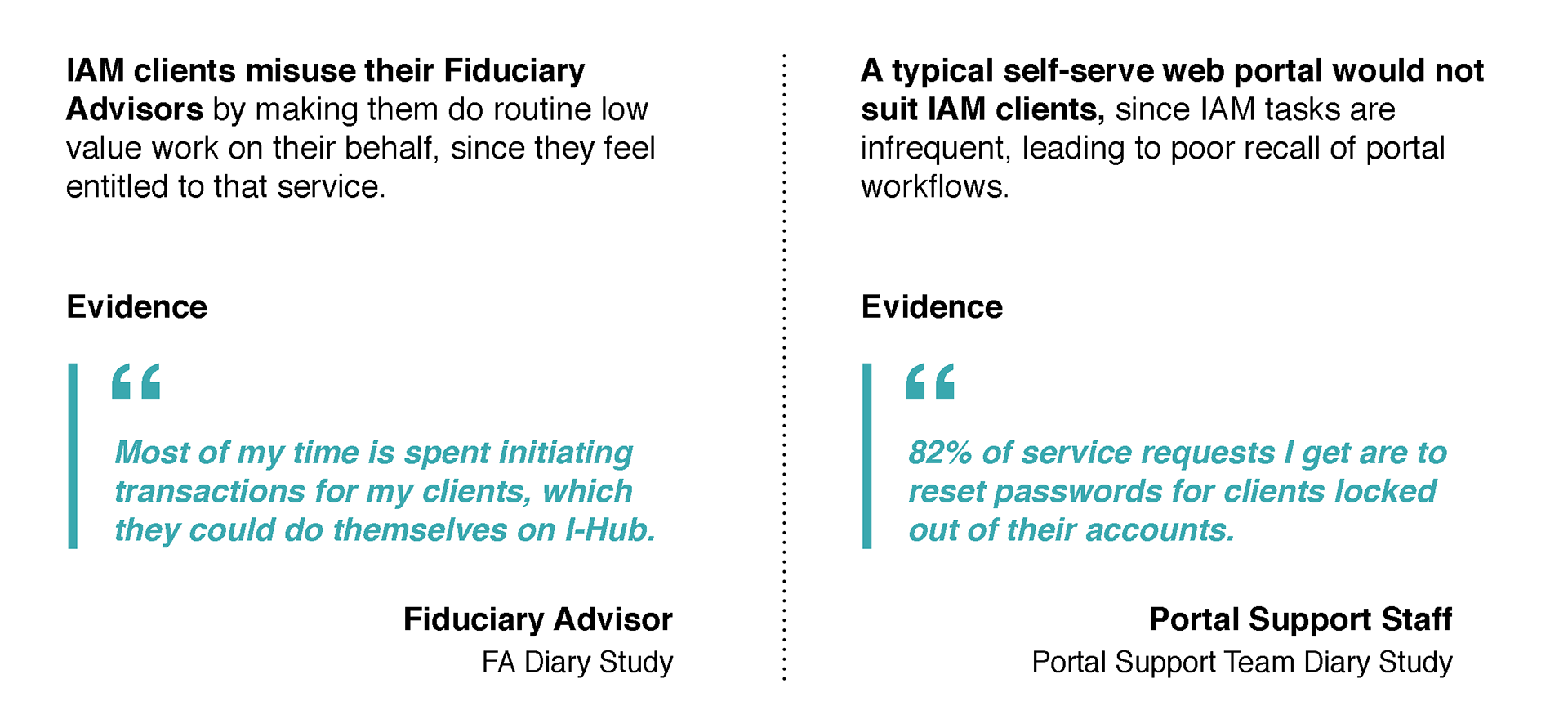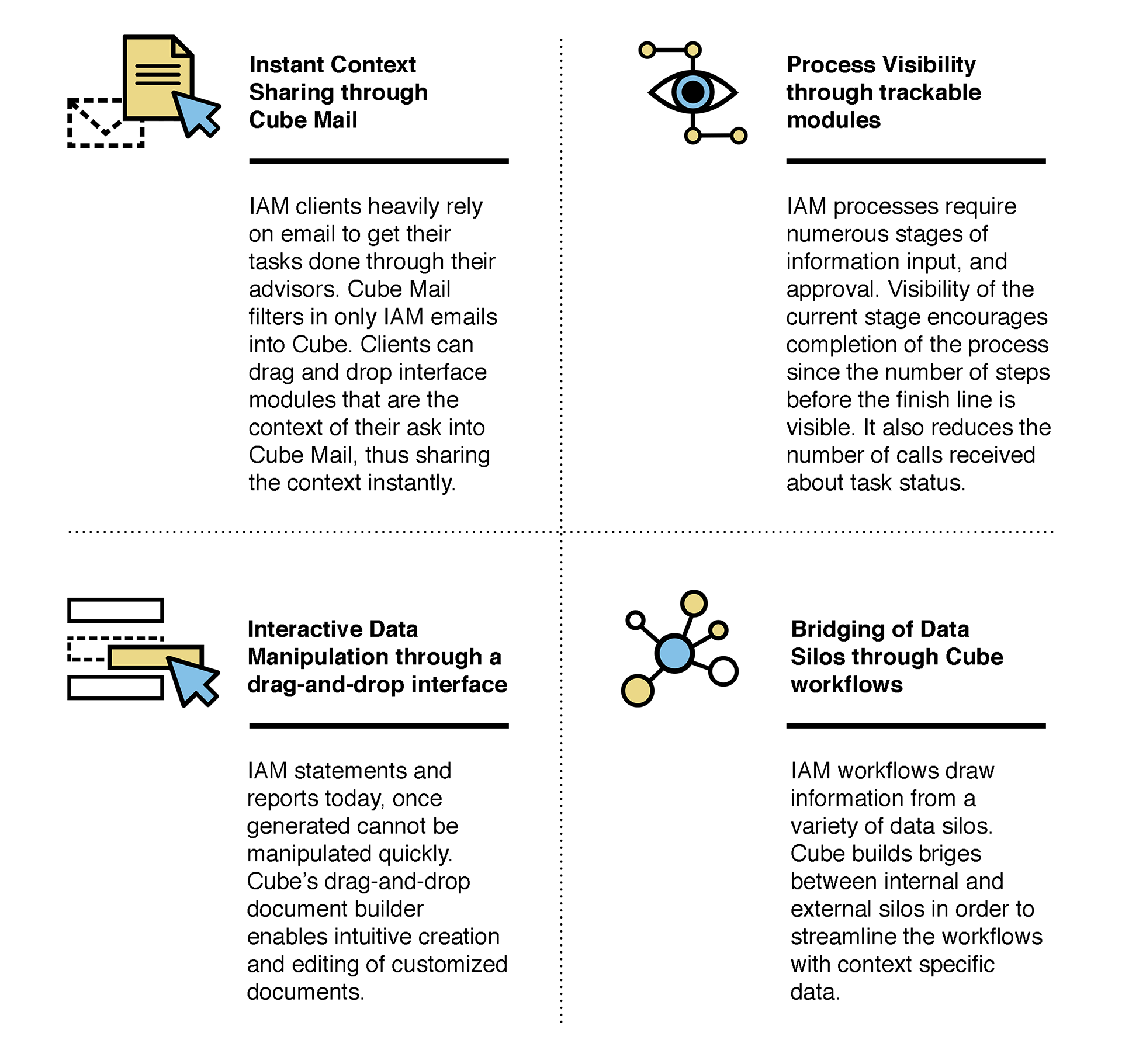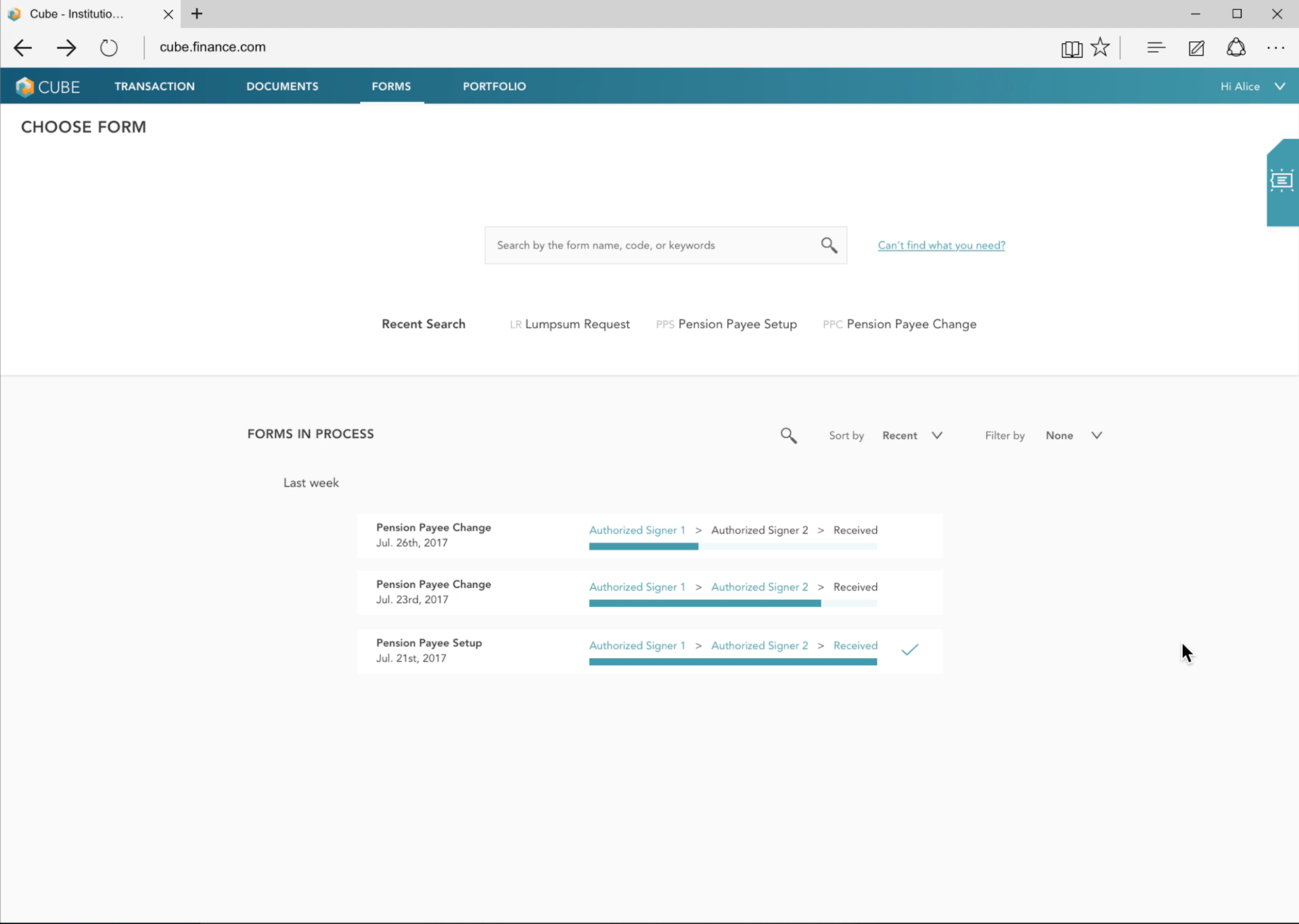 Transaction Workflow Demo

Alice's Transaction Workflow


without

Cube
Alice's Transaction Workflow


with

Cube
Cube, the portal for Institutional Asset Management (IAM), simplifies IAM workflows for both the IAM client and the advisor by reducing the number of steps needed to complete them.

Cube does this through the ability to quickly set context by dragging and dropping relevant interface components into Cube Mail. Cube Mail is the IAM-only subset of the client's regular work email which gets filtered into Cube. It bring clients into Cube when they click on the Cube Mail link contained in IAM related emails in their regular work email inbox. It also saves time finding IAM emails, and is a more secure way to share financial information.