IoT Scenarios for Business Jet Interiors

Project Overview
Company: Honeywell  |  Duration: 2 weeks  |  Project Type: Individual


The goal was to illustrate futuristic Internet of Things scenarios on board a business jet. This was a project that I undertook as an intern at Honeywell, Bangalore, India for the Aerospace division's idea bank.
The Problem




The Internet of Things was the elusive golden goose for the air travel industry back in 2013.

 They knew that it was the future that was already the present in several industries and that they needed to invest in it, but were unsure how.



The Solution




Visualizing possible scenarios that would be of value would be the first step to procure funding.

 These scenarios were illustrated by hand and presented to a panel of decision makers at Honeywell. The concepts were well received and added to Honeywell's idea bank for future development.
My Role
Interaction Design Intern
Tools:
Paper, Watercolor Pencils, Adobe Photoshop and Adobe InDesign
My Process
Conceptualization  |  Visualization  |  Sketching  |  Presentation
I had complete freedom with respect to the scenarios that I was to visualize. I therefore let my imagination run wild and conceptualized scenarios that I sketched using watercolor pencils which is a medium that allows drawing beautiful lines of different weights and degrees of softness by varying the pressure applied. At the end of the project, I presented these illustrations to a group of Team Leads from Honeywell's Aerospace division. The goal was to inspire implementable product ideas based off of the futuristic ones presented to them.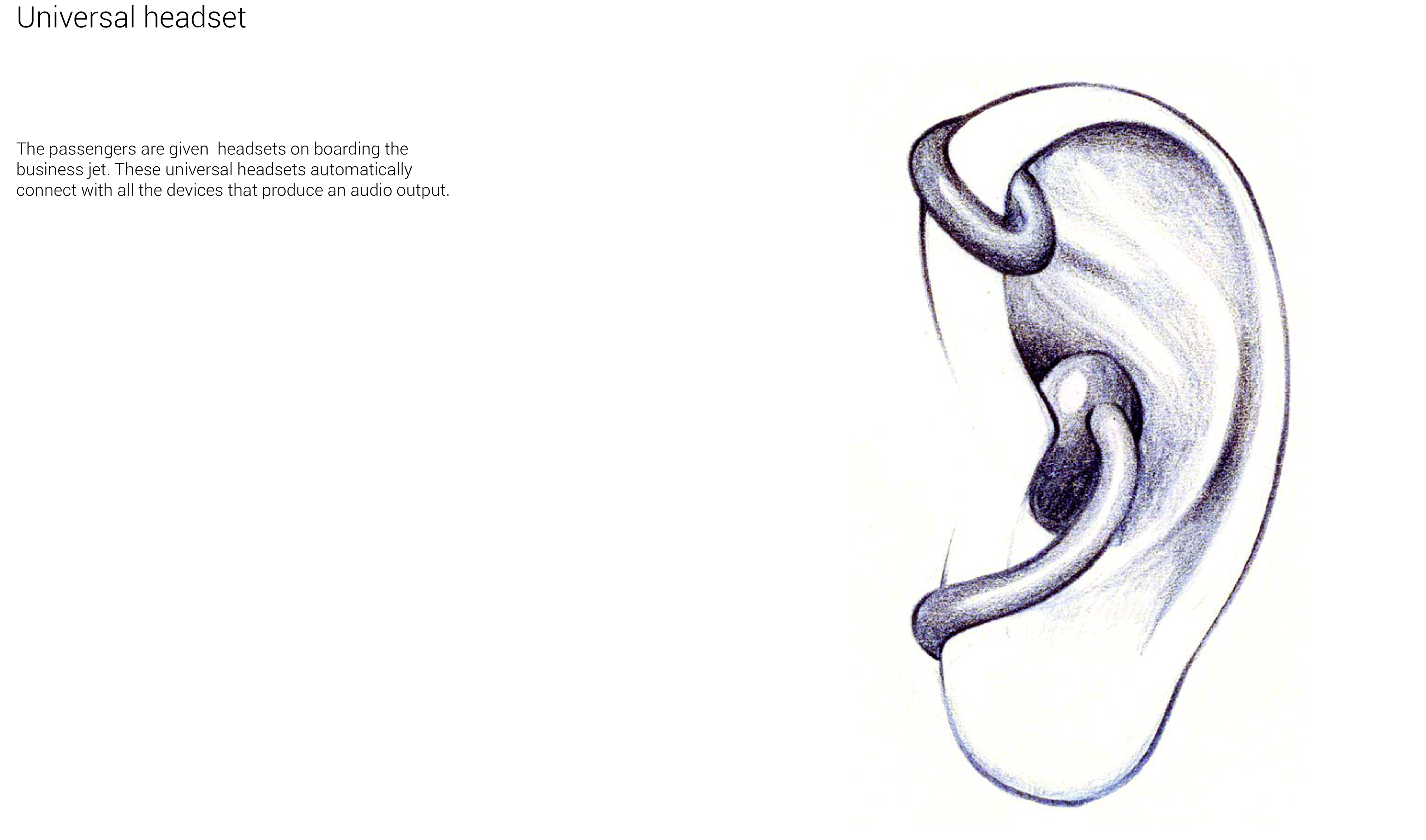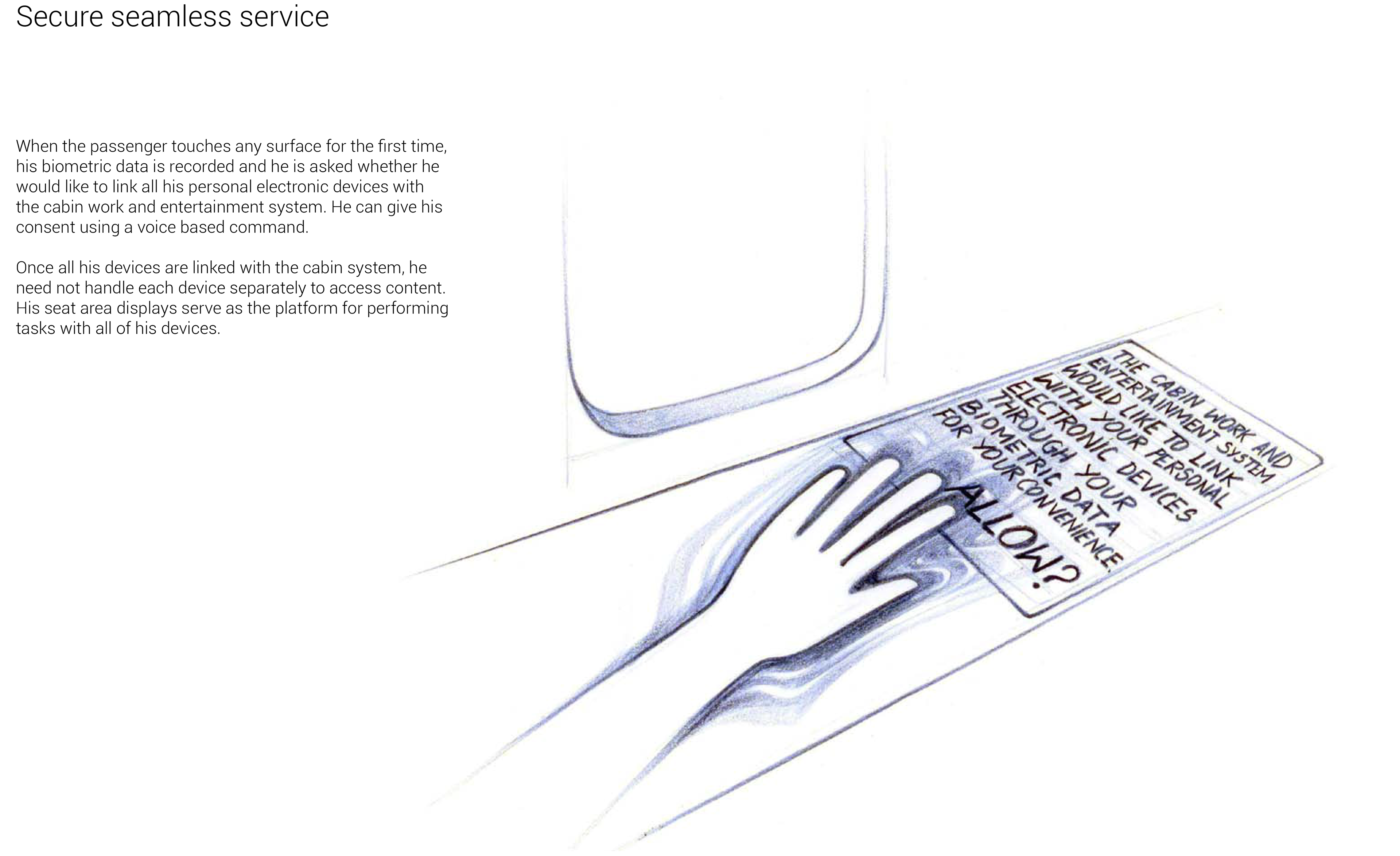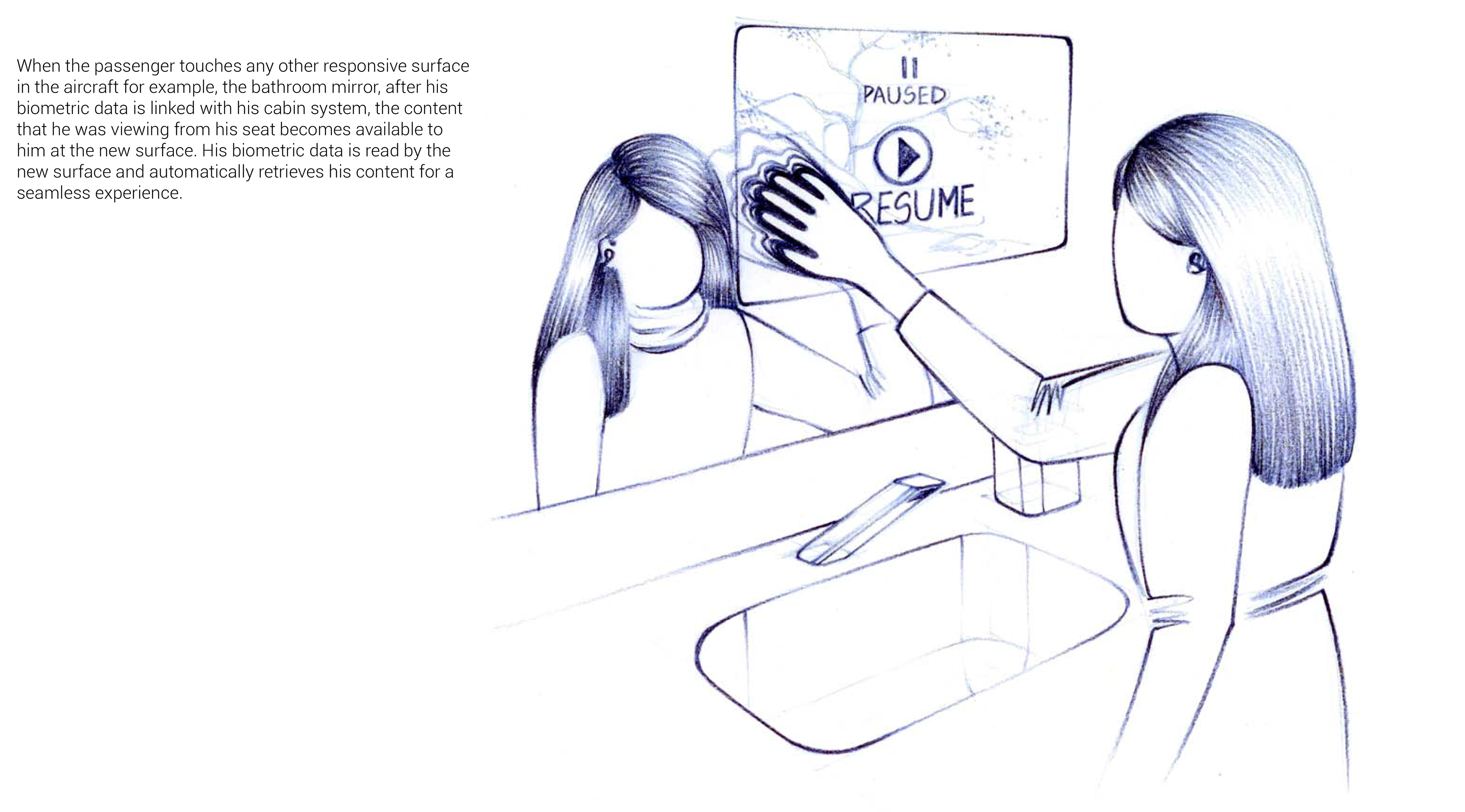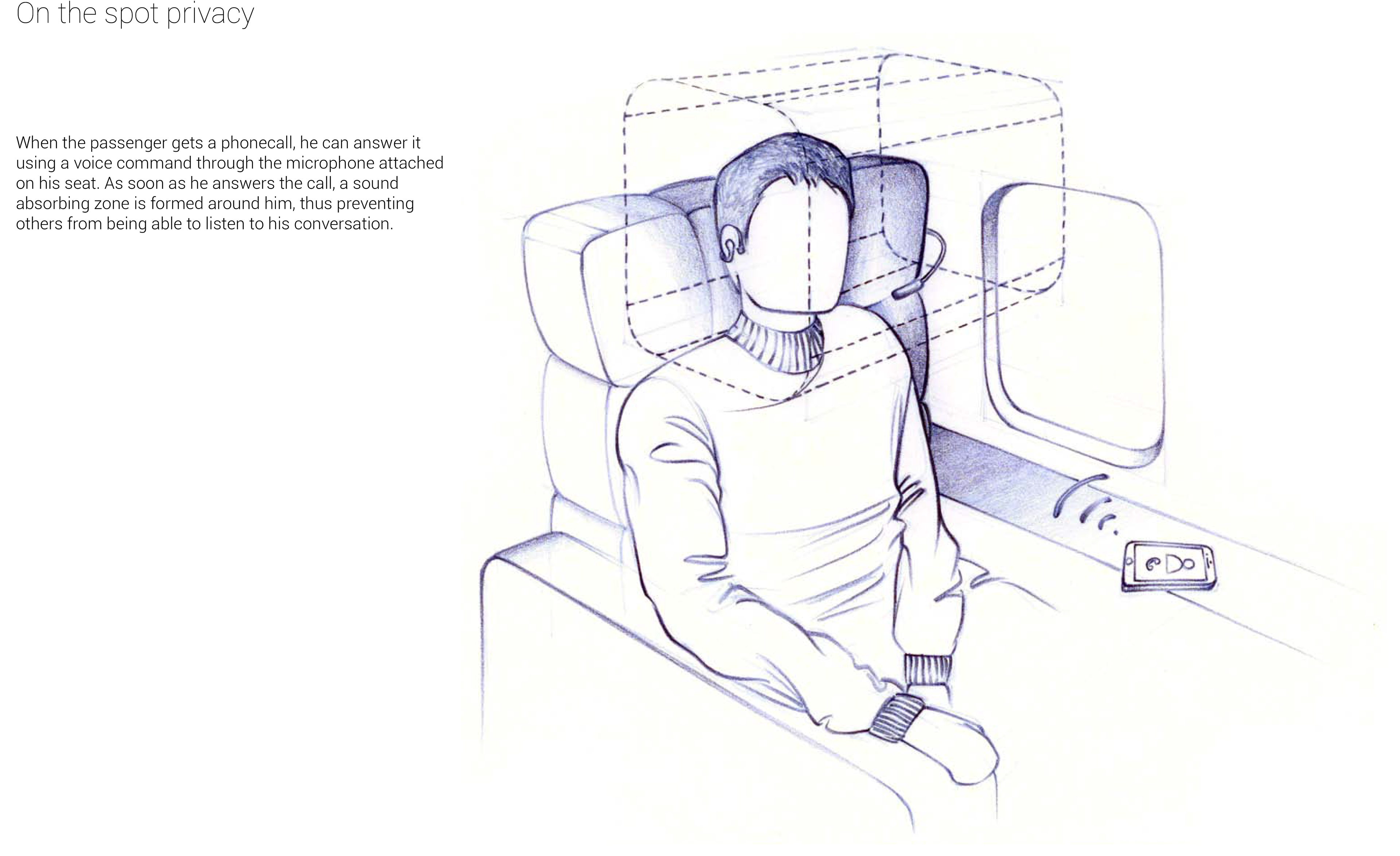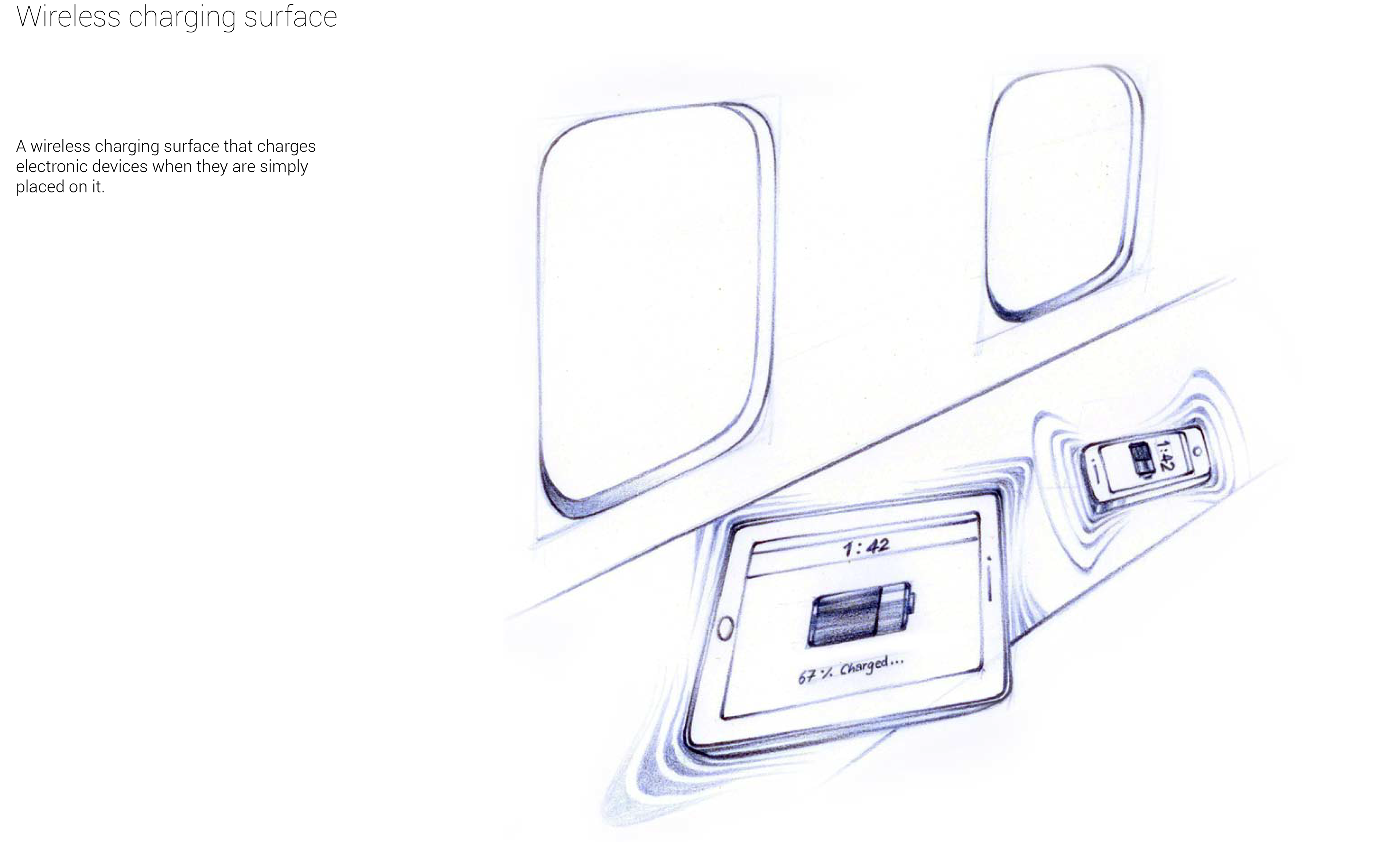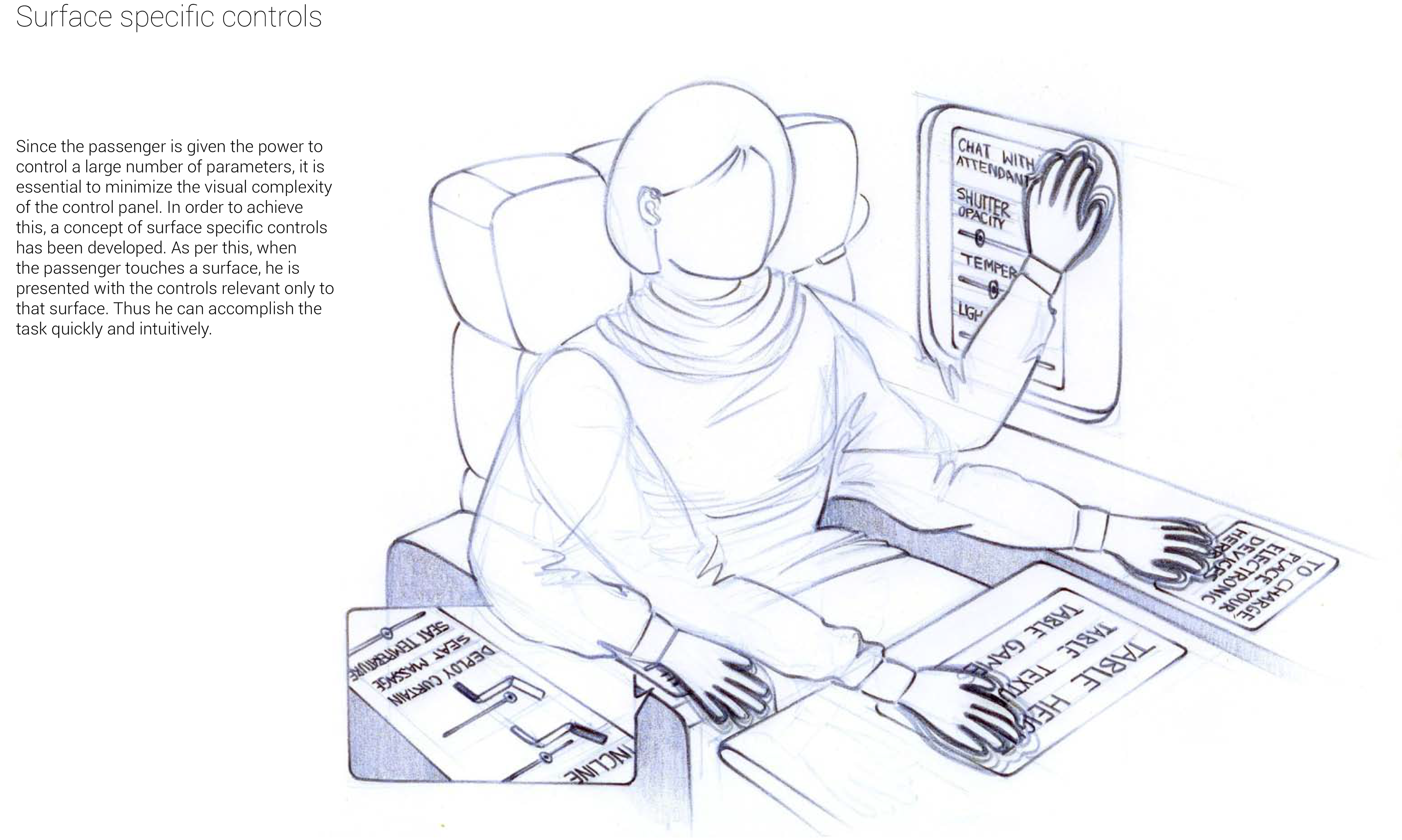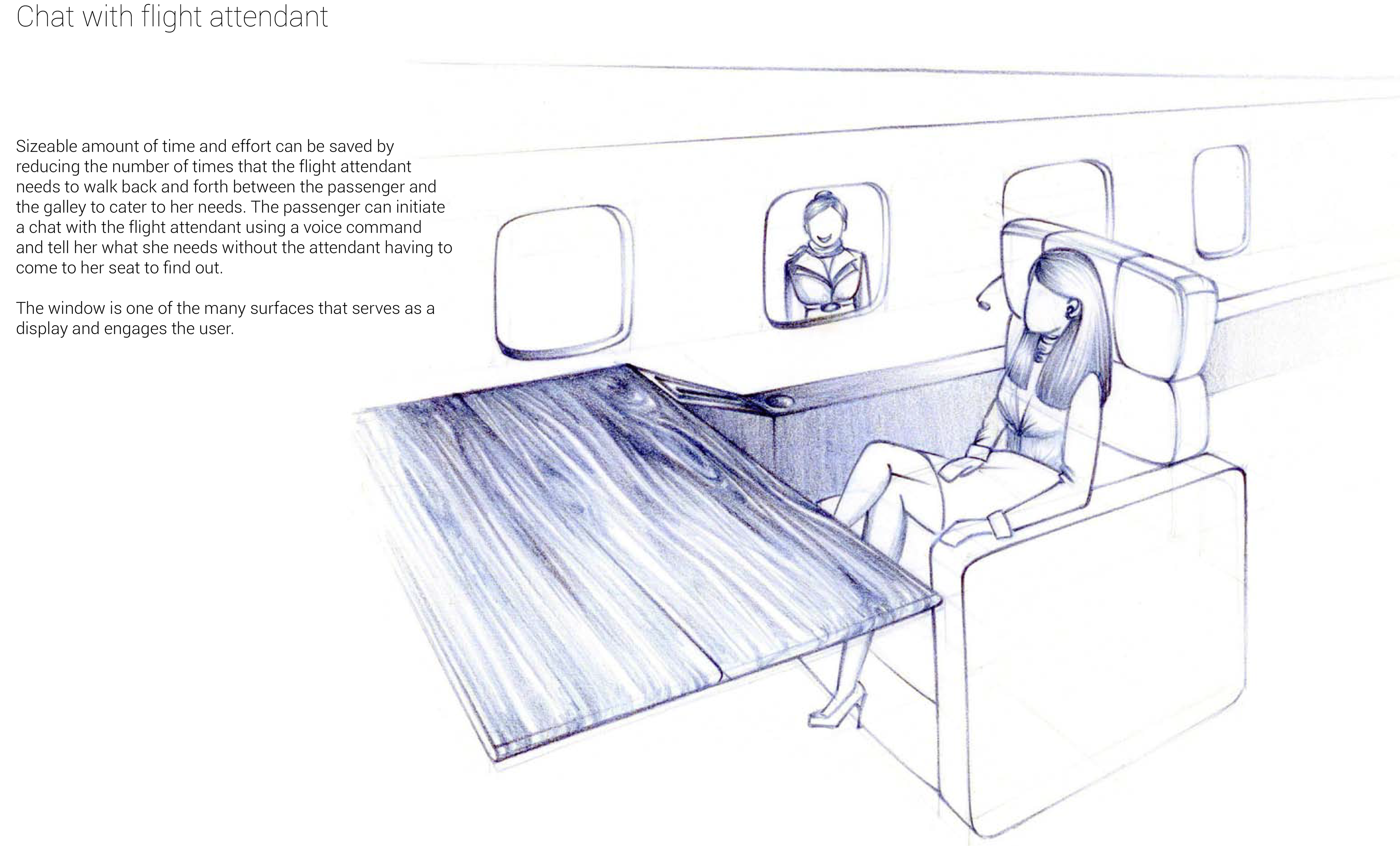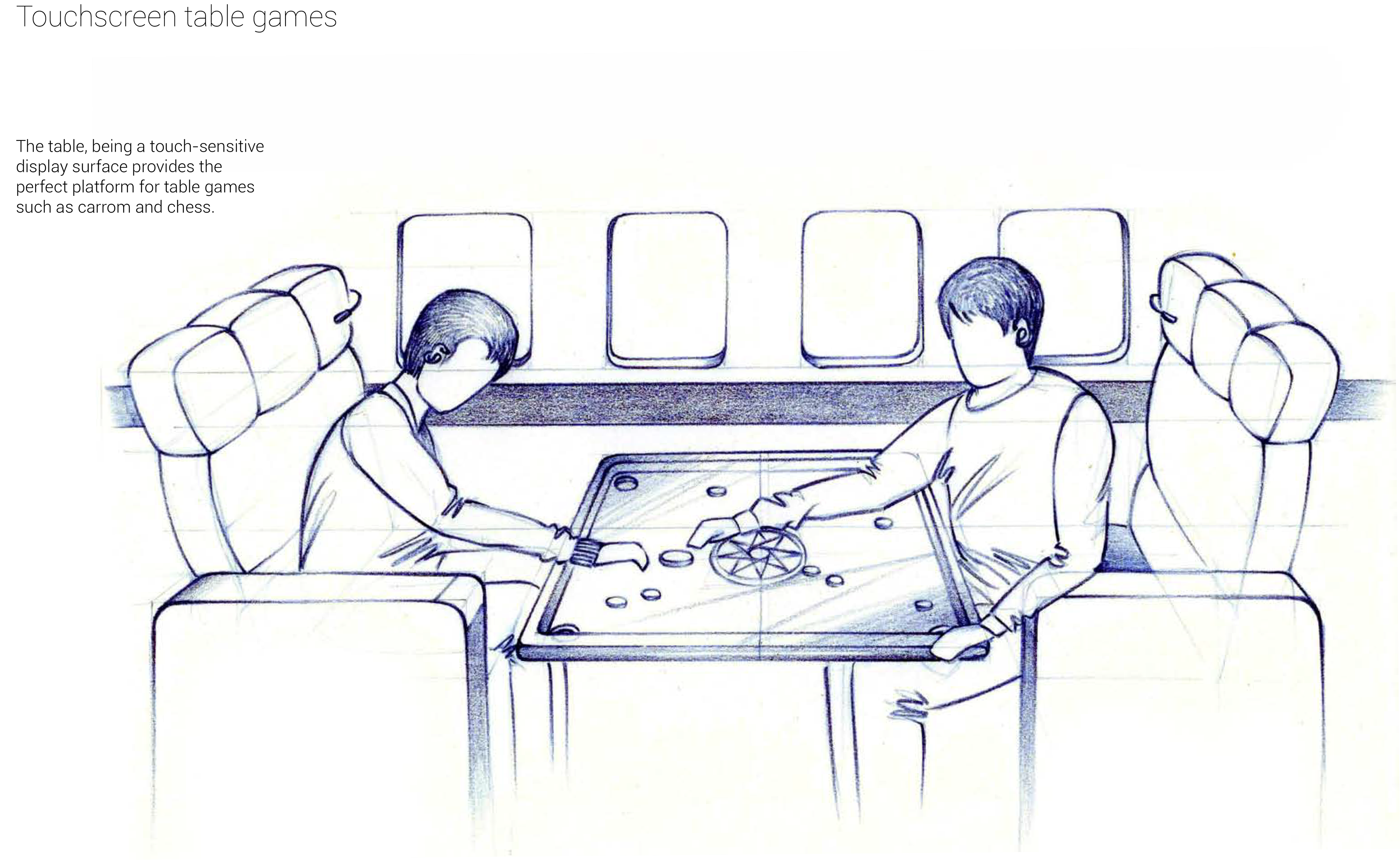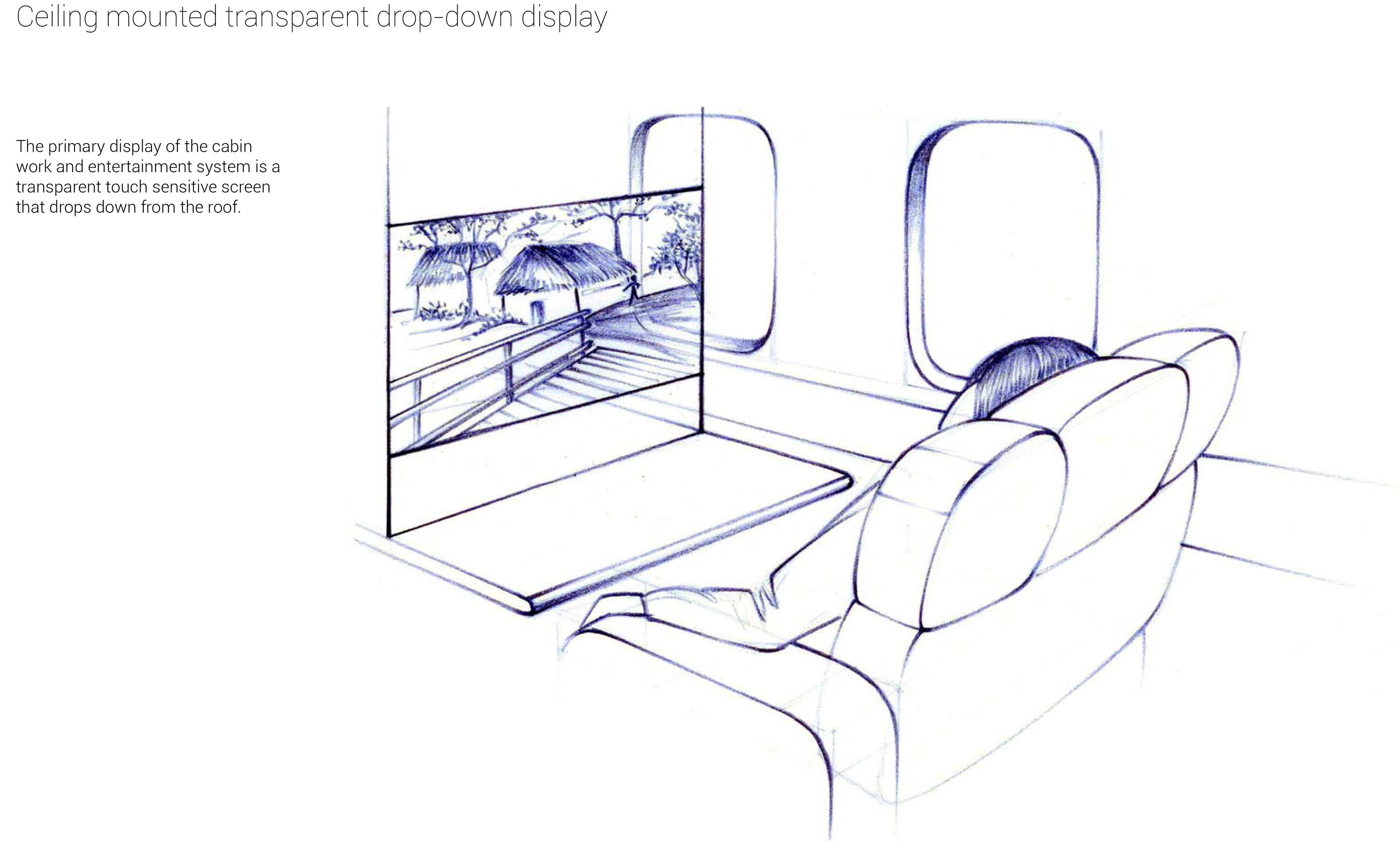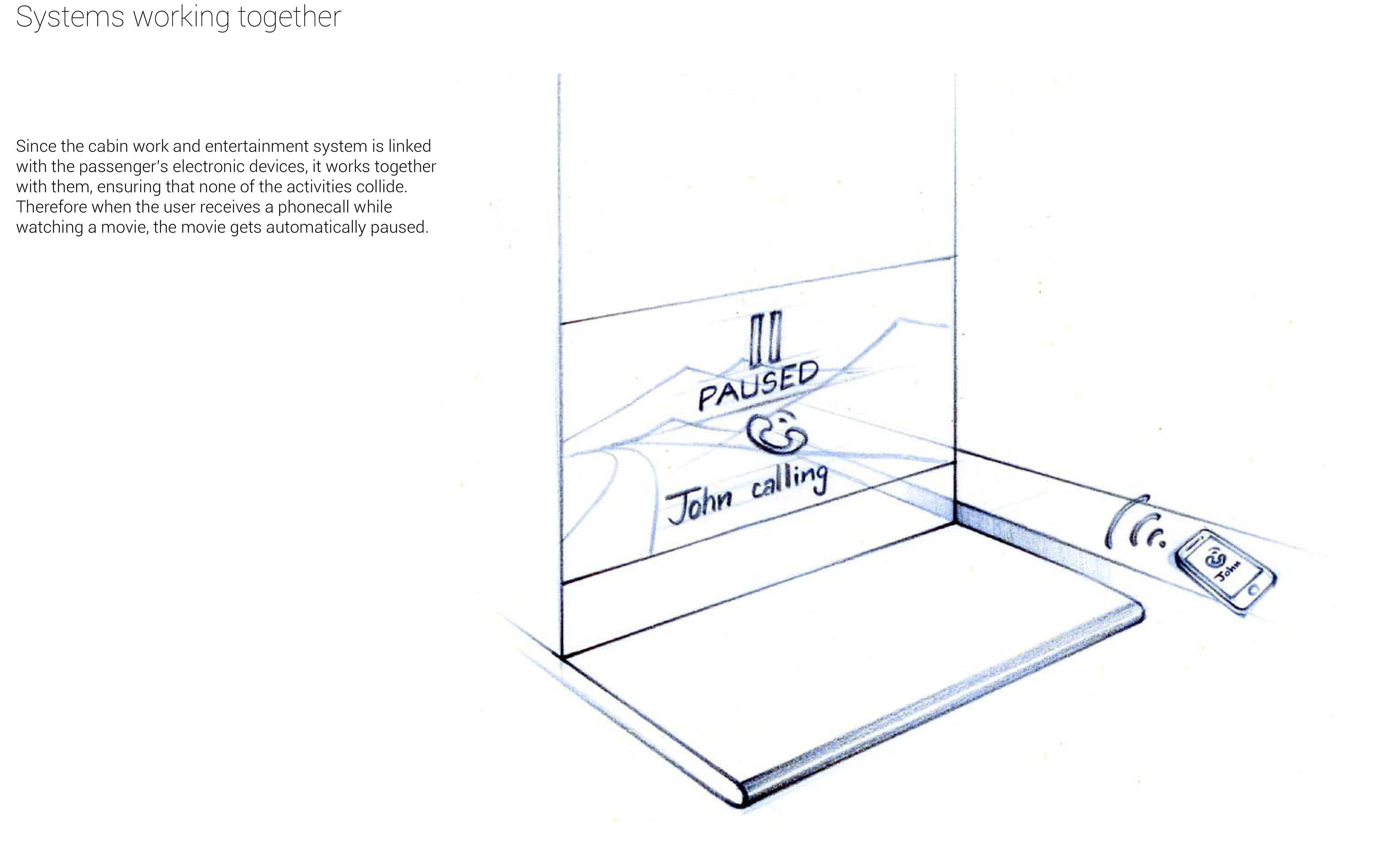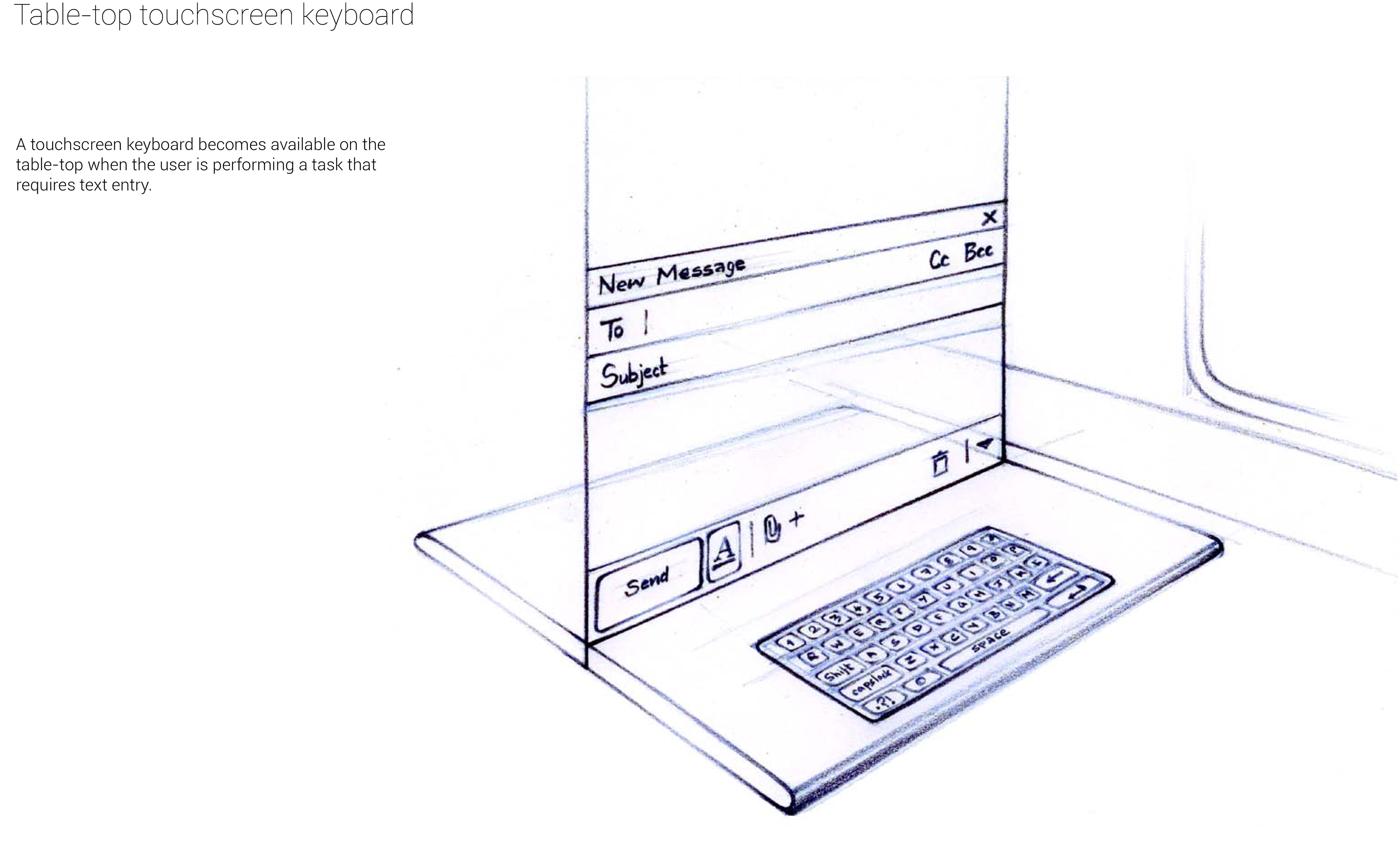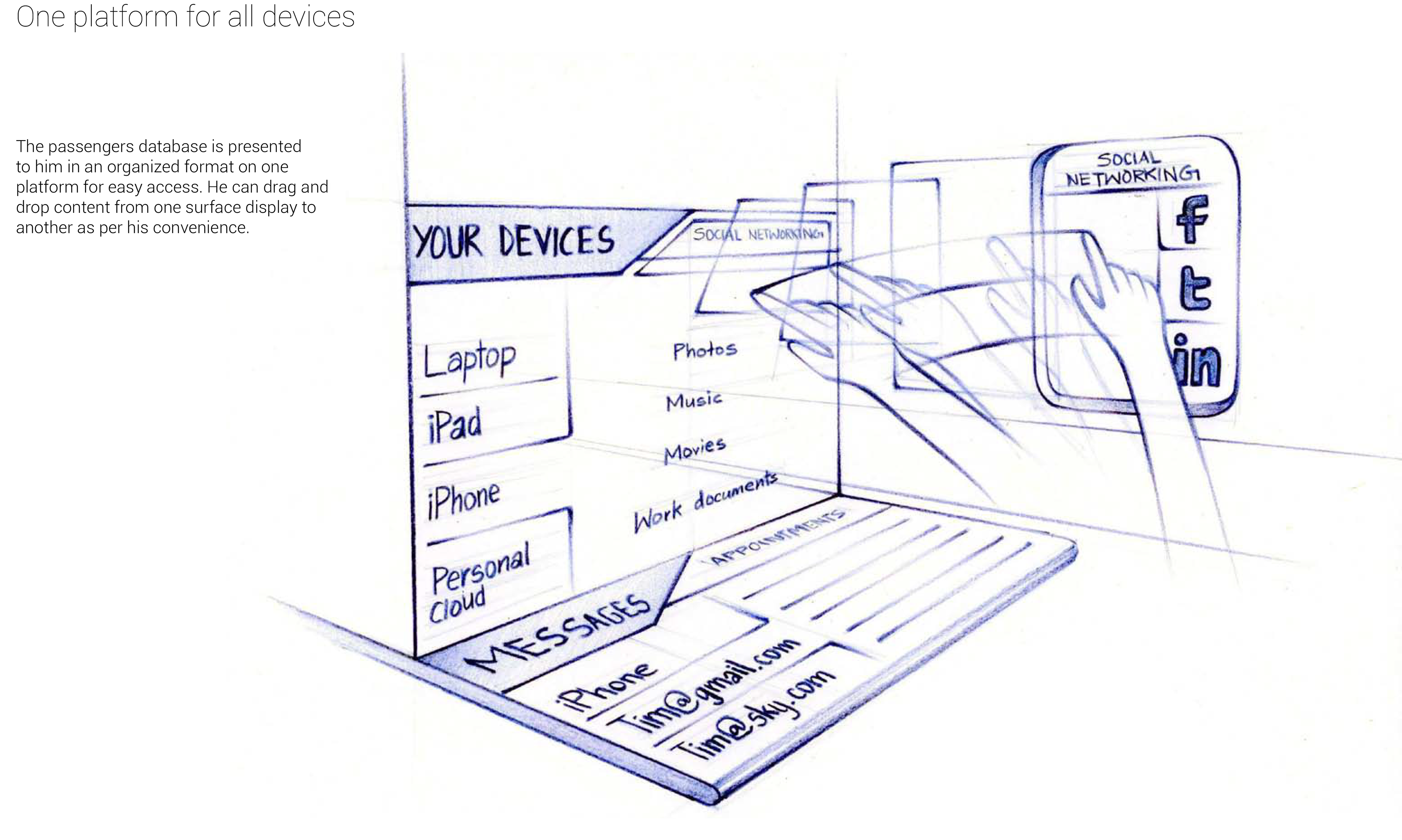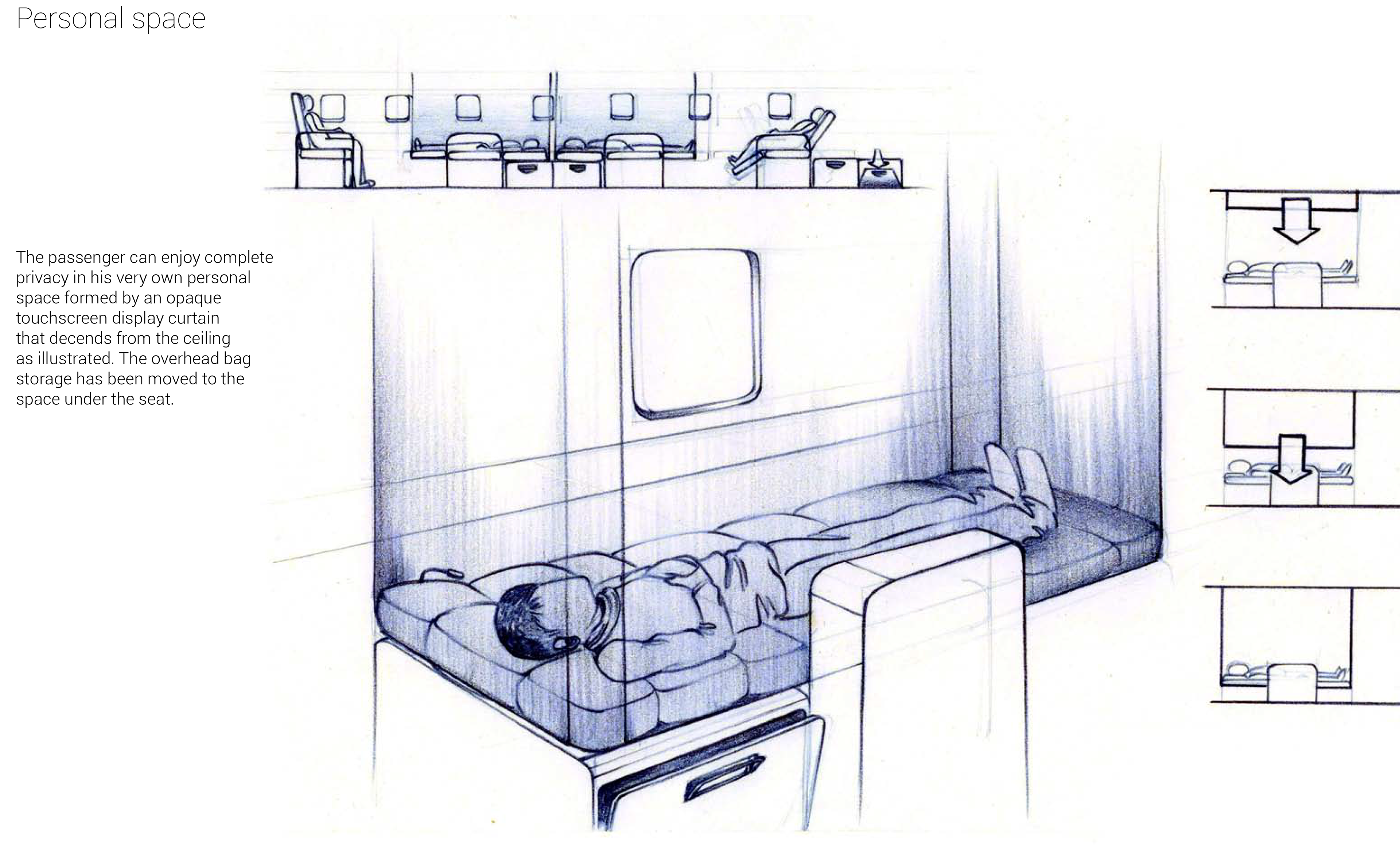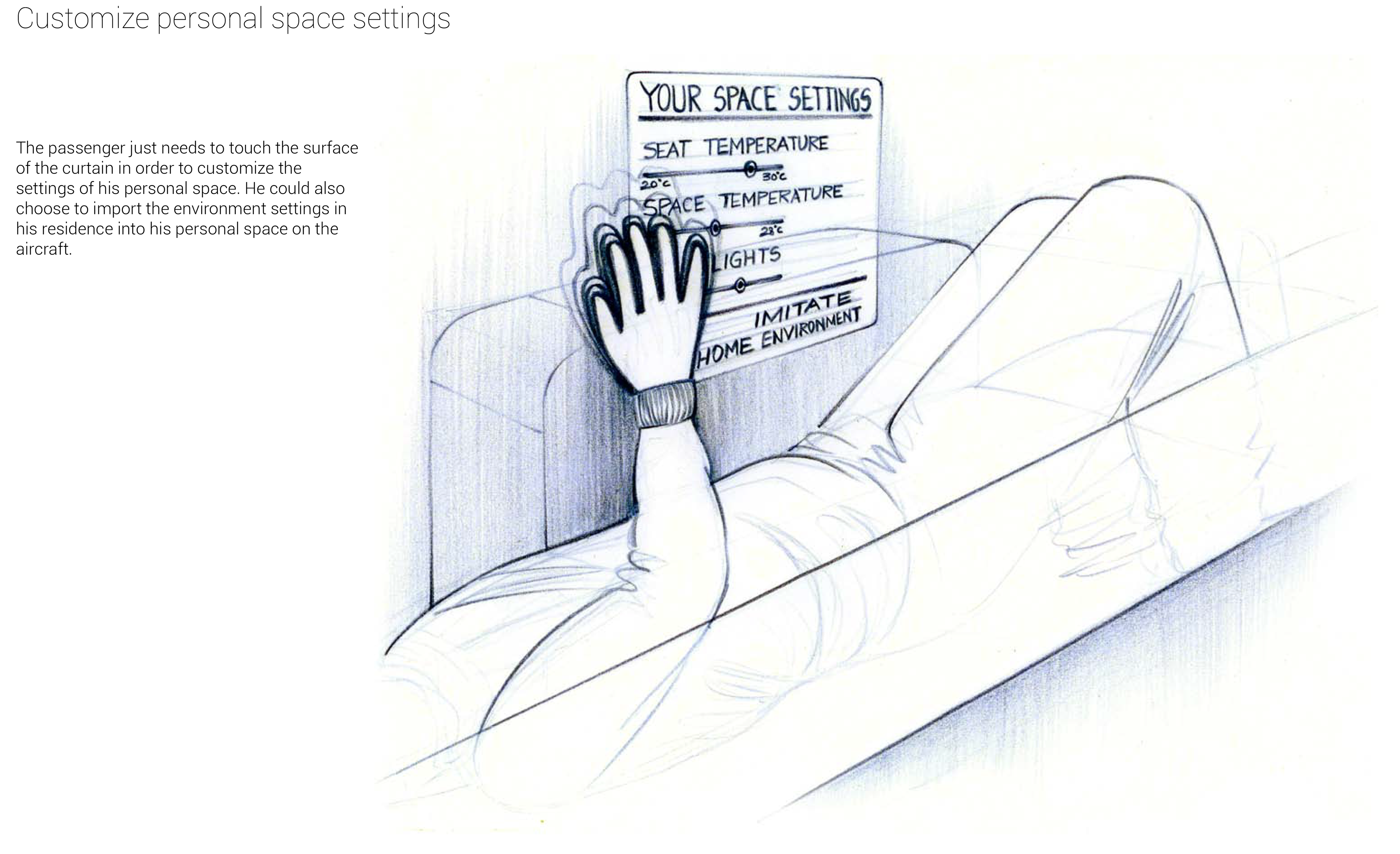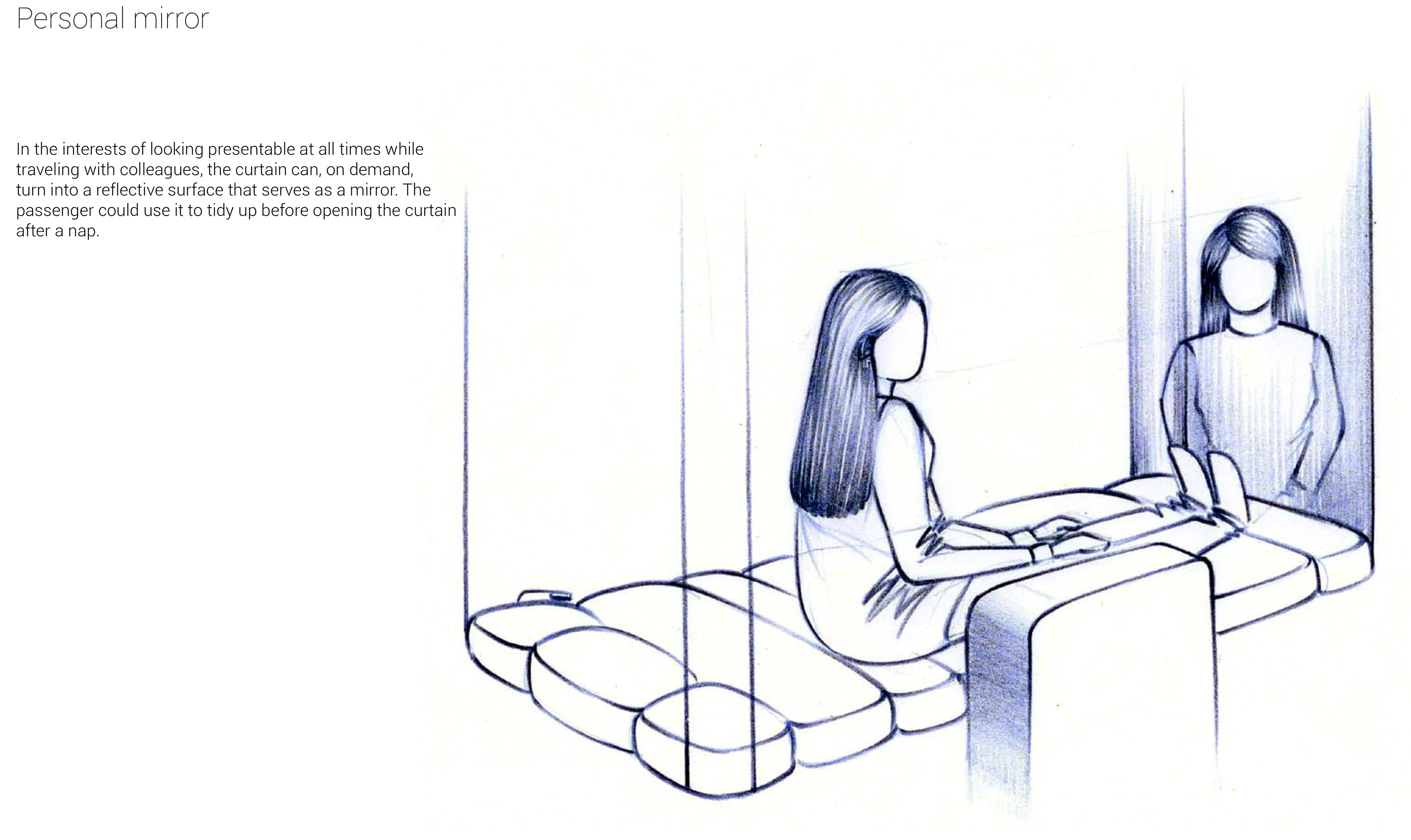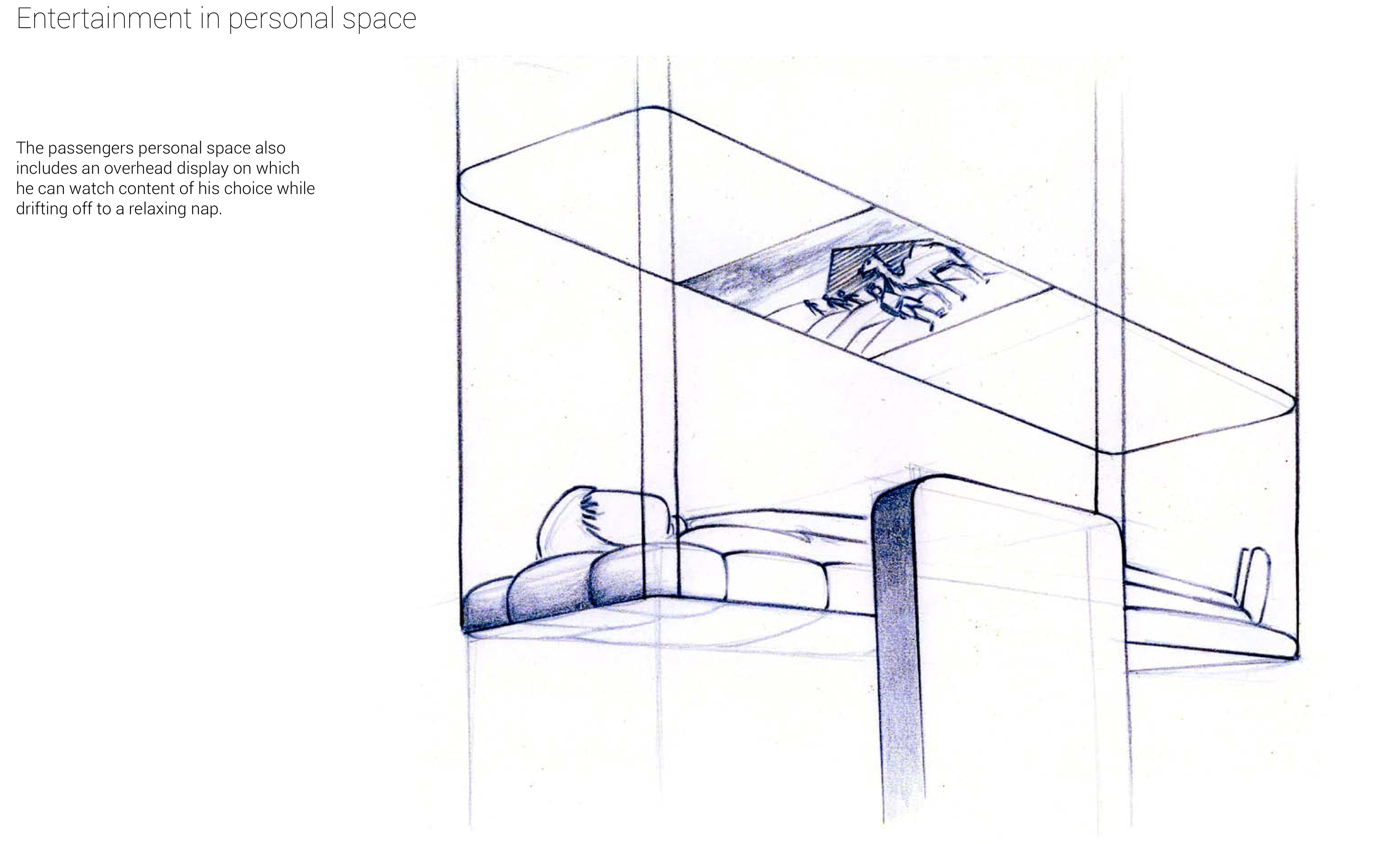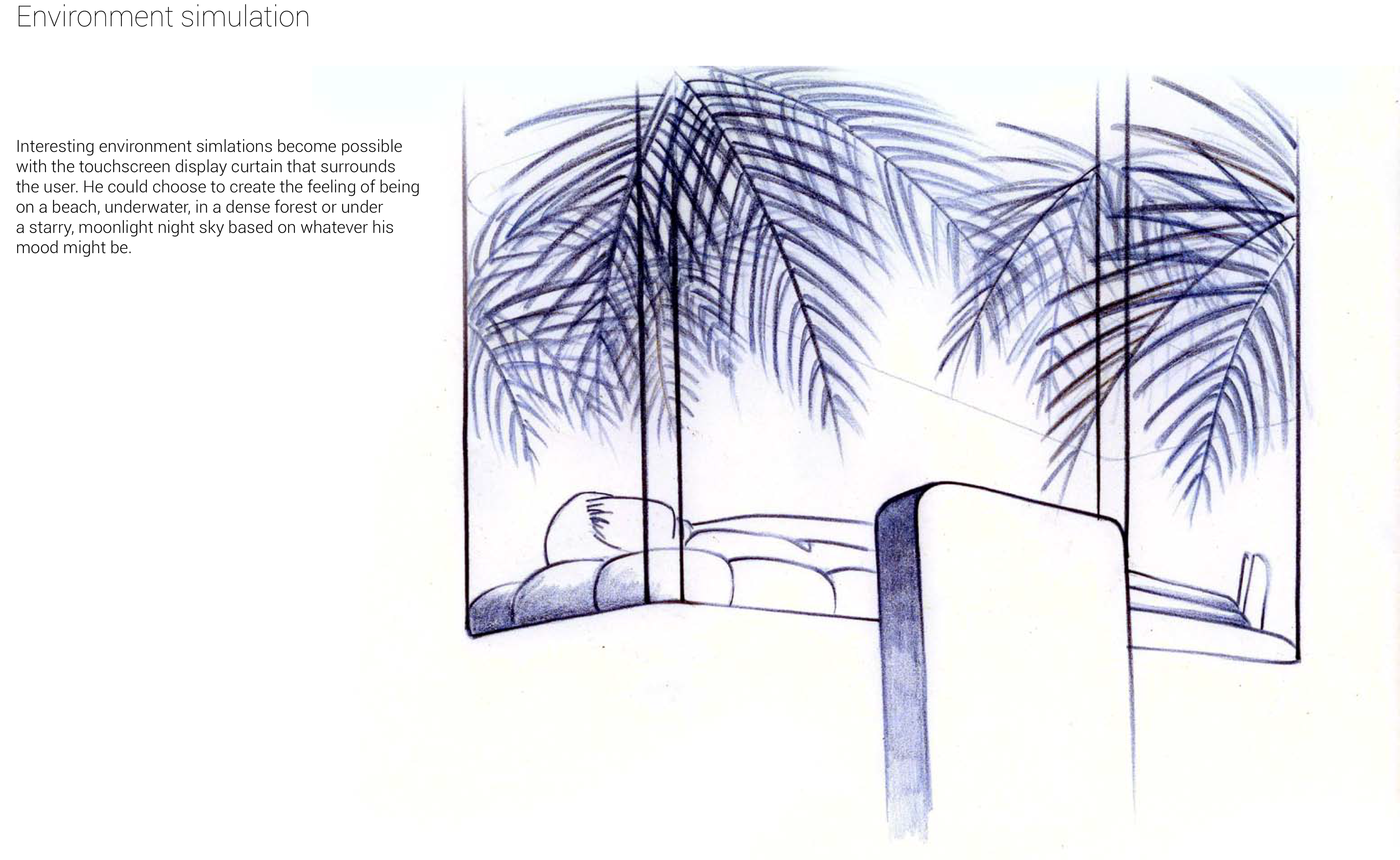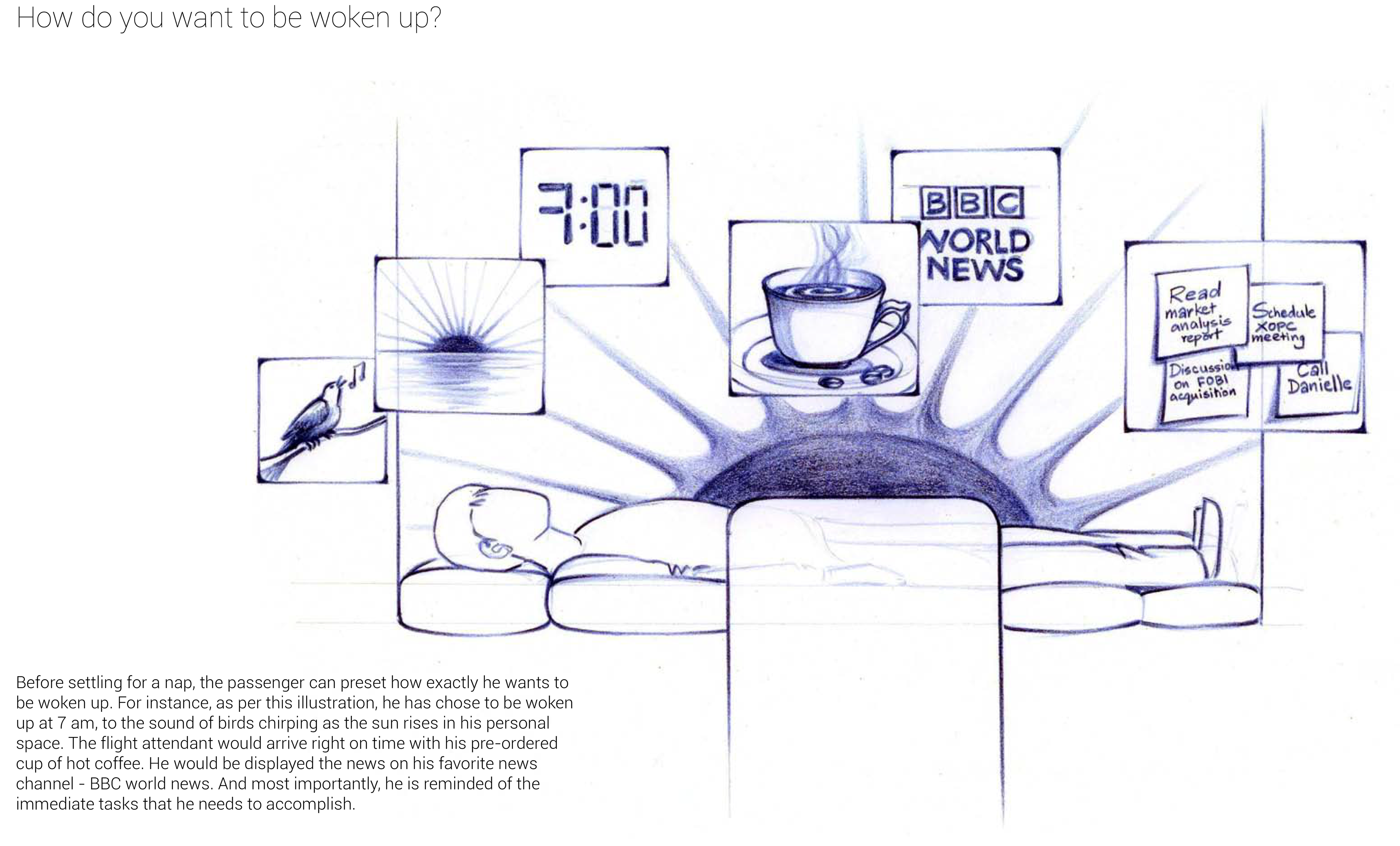 Conclusion
This project enhanced my freehand drawing, visual storytelling and public speaking skills in addition to pushing me to think out-of-the-box. Discovering the power of drawing as a communication tool to inspire a large group of people and leading to productive discussions was an enjoyable learning experience.