Field Service Supervisor App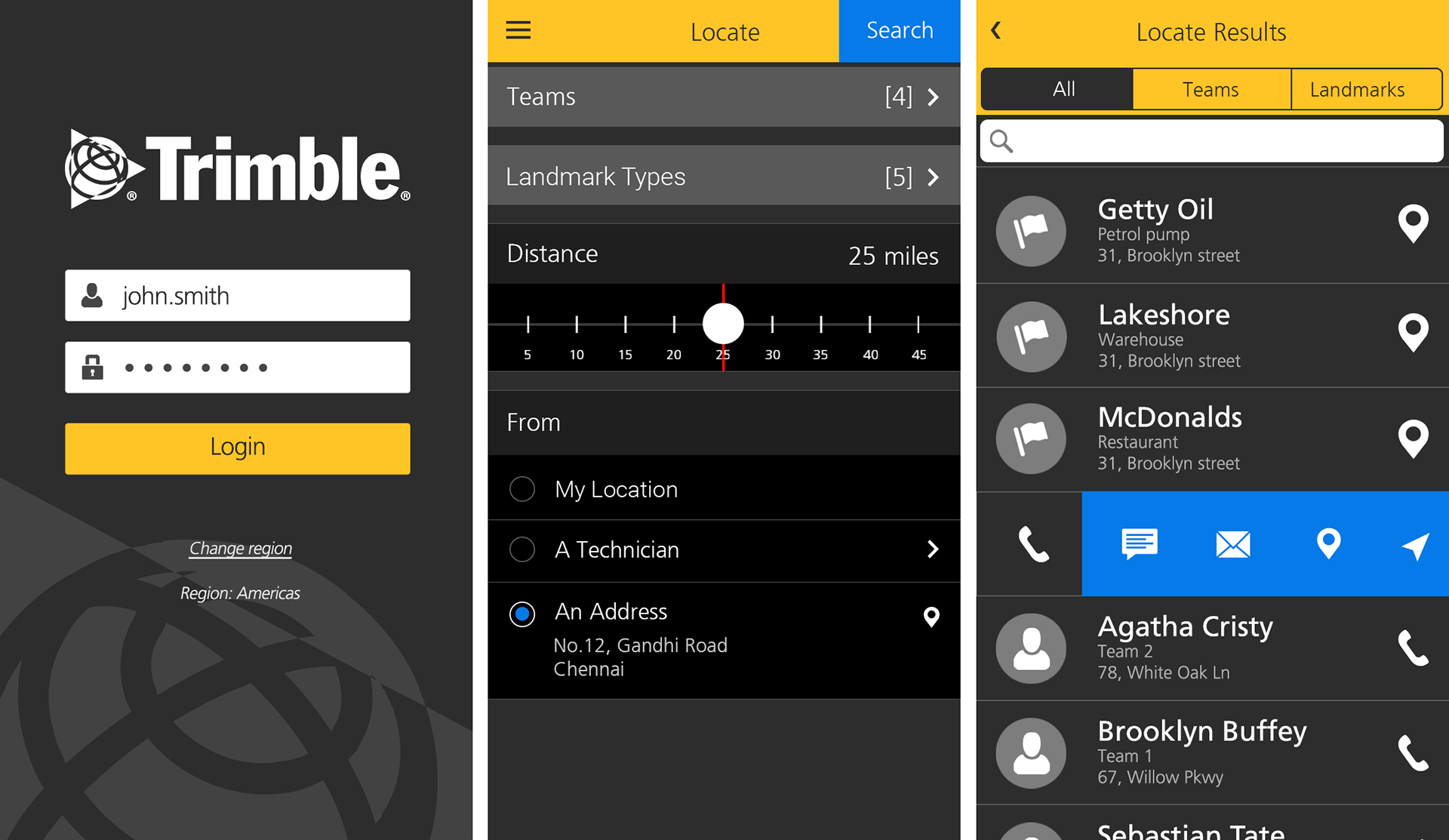 Project Overview


Company: Trimble Navigation  |  Duration: 3 months  |  Team Size: 8
To design a task-force management application for use by supervisors in charge of a team of building repair technicians. The app would enable the supervisor to assign tasks to technicians depending on their availability, contact technicians, monitor their locations and most importantly, locate nearby technicians with respect to a client location for urgent repair jobs. 
The Problem


Task-force management involves complex logistical issues that need to be instantly dealt with.
Supervisors of large teams of technicians find it challenging to handle task, contact and audit information of their technicians due to the large volume of data at play.



The Solution




An Android and iOS mobile app was built to help supervisors manage their technicians better and thus serve their clients better.

 The key feature of the app is locating technicians best positioned to take on tasks at short notice. 
My Role


Interaction Designer
Tools: Adobe Photoshop, Adobe Illustrator, Adobe InDesign and Balsamiq Mockups



My Process




Knowledge Transfer of Prior Work Done  |  Wireframes  |  High-Fidelity PSD Mockups  |  UI-UX Testing


I started with studying the wireframes designed by the design firm whose services had been hired by the client for designing the workflows and wireframes for the initial set of use-cases specified. I was responsible for refining them and making additional wireframes for their most important new feature which was searching for technicians and landmarks based on the location of a specific technician or client. This involved constant communication with the client for iterating and arriving at the final set of wireframes. This was followed by the creation of icons and high fidelity mockups. Since Agile methodology was used, testing was done towards the end of every sprint. I was responsible for user-interface and usability testing.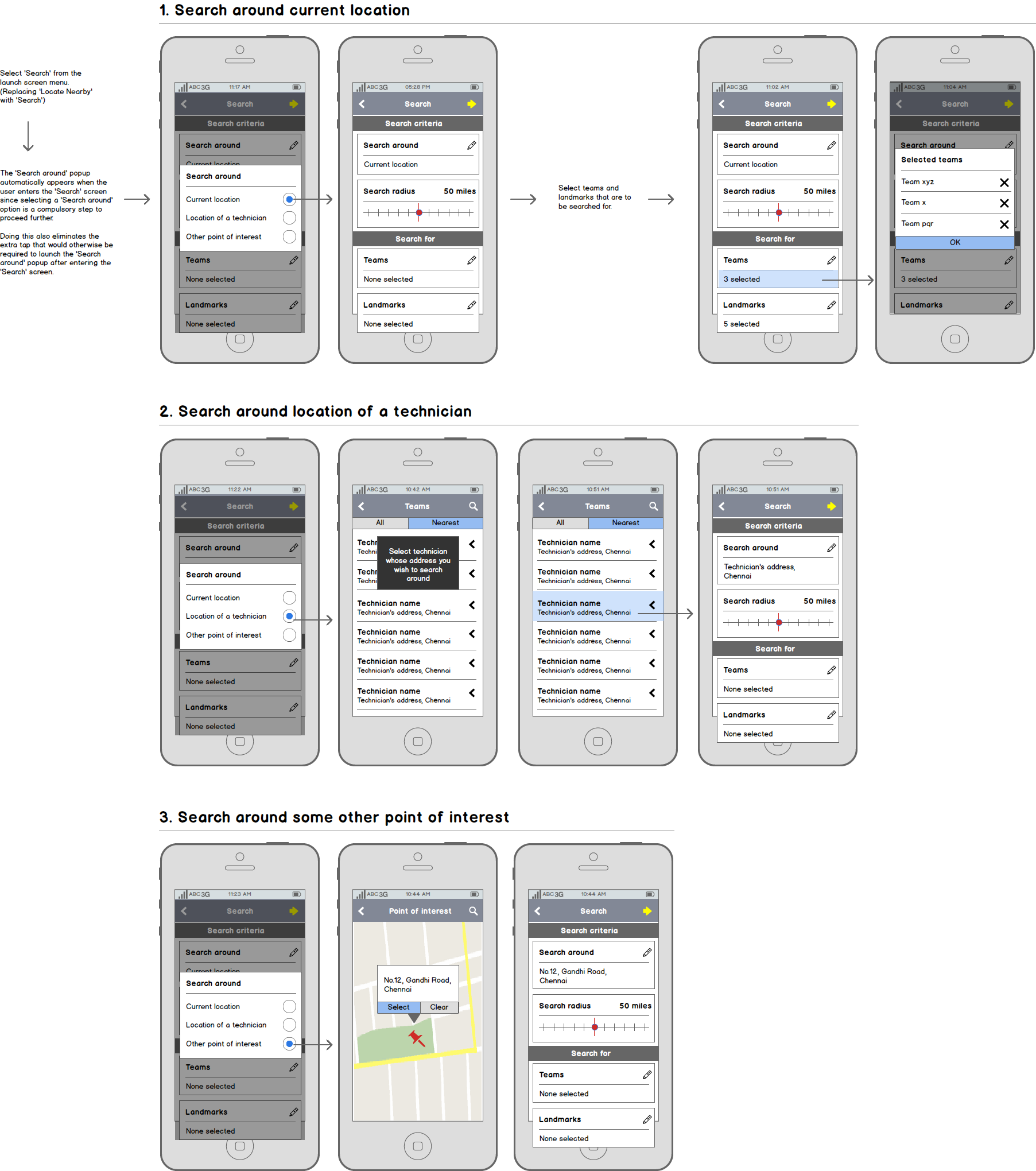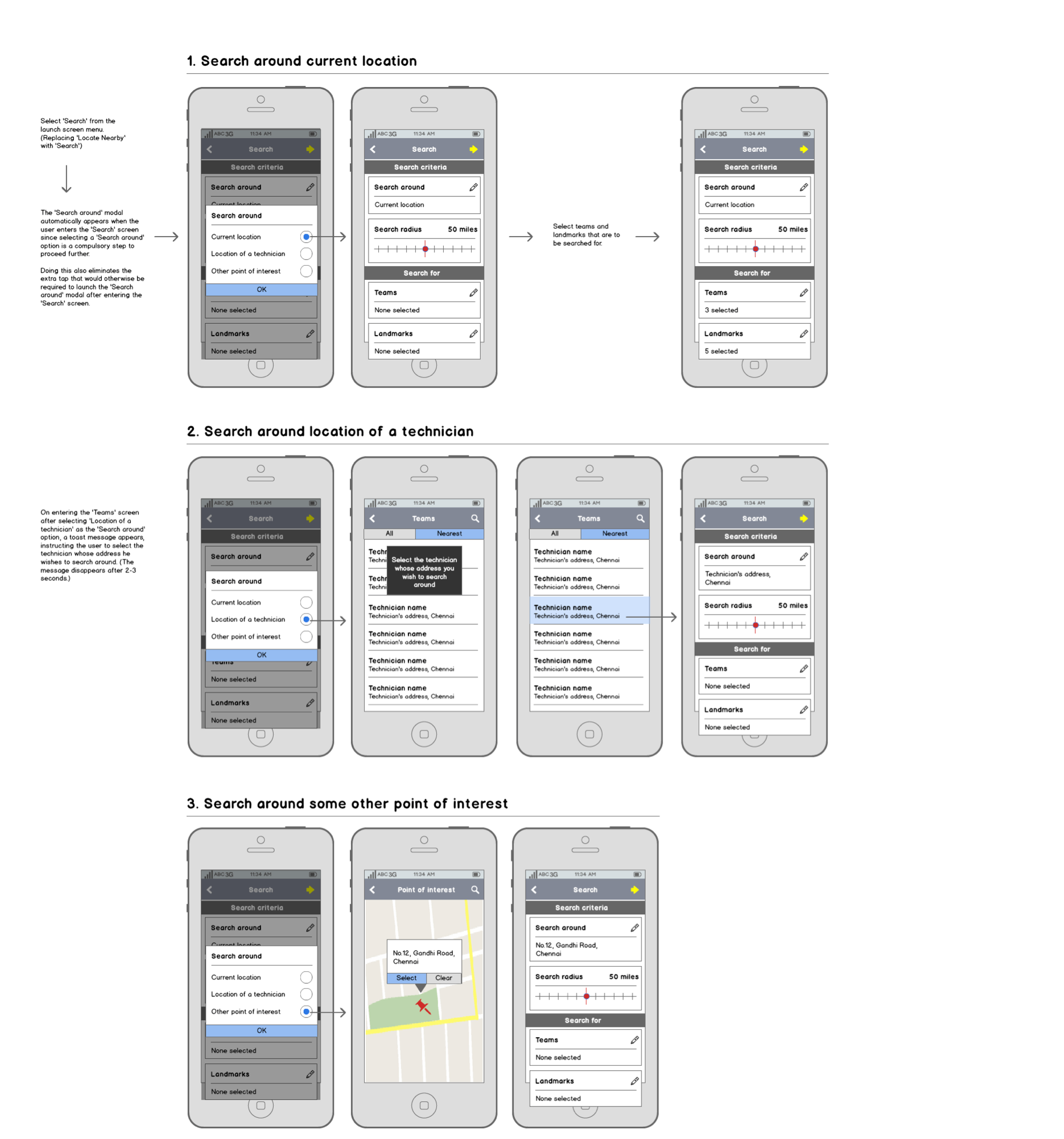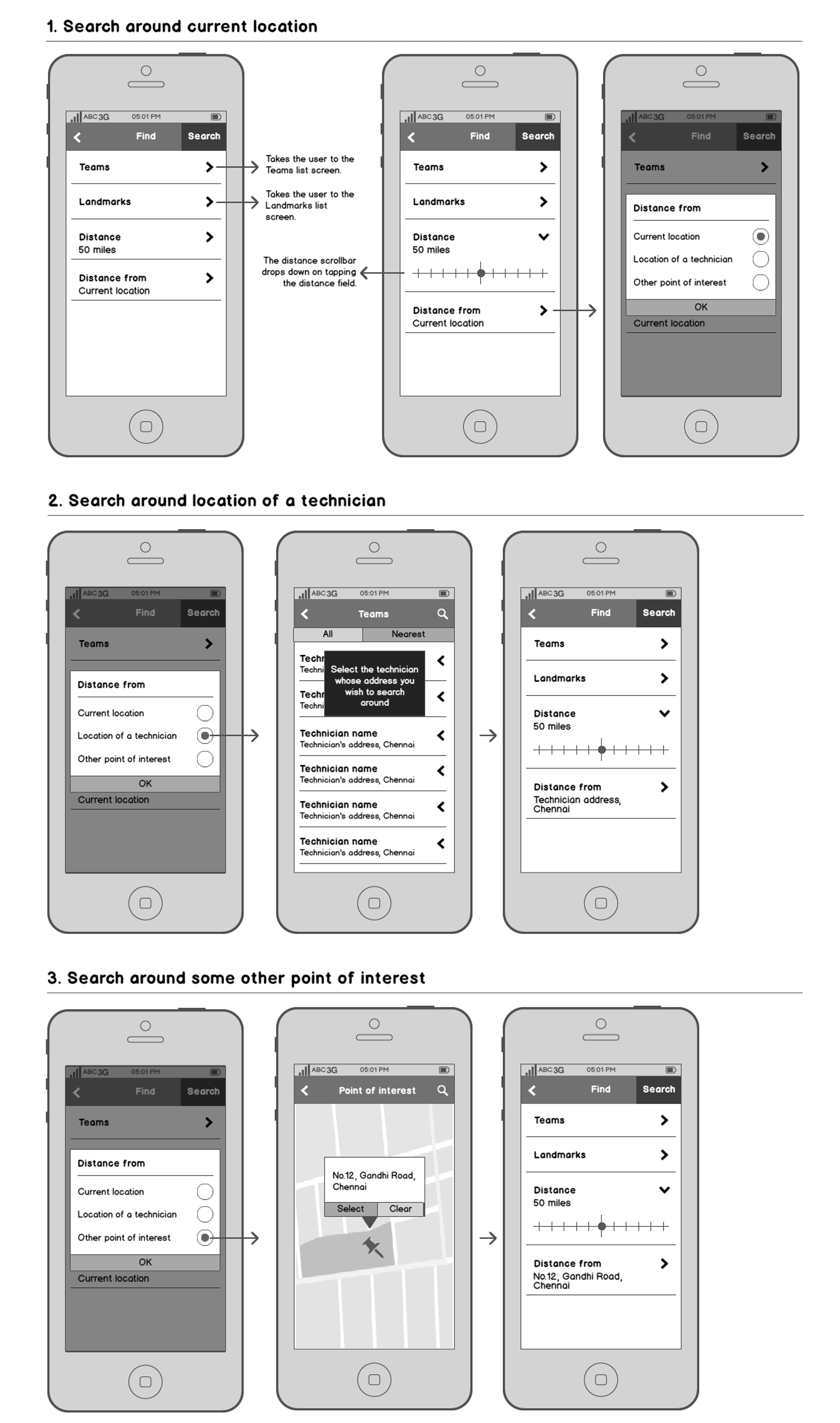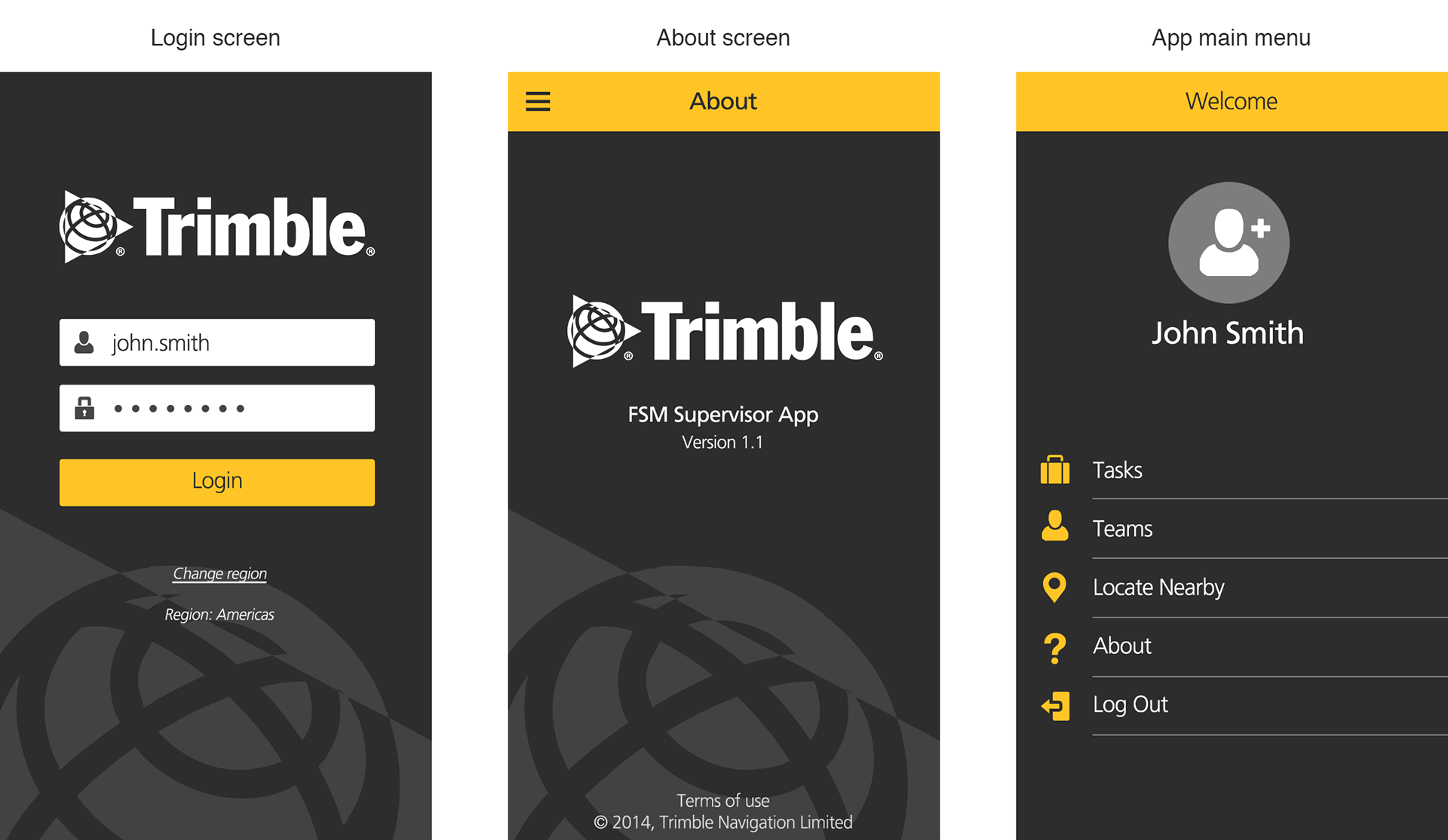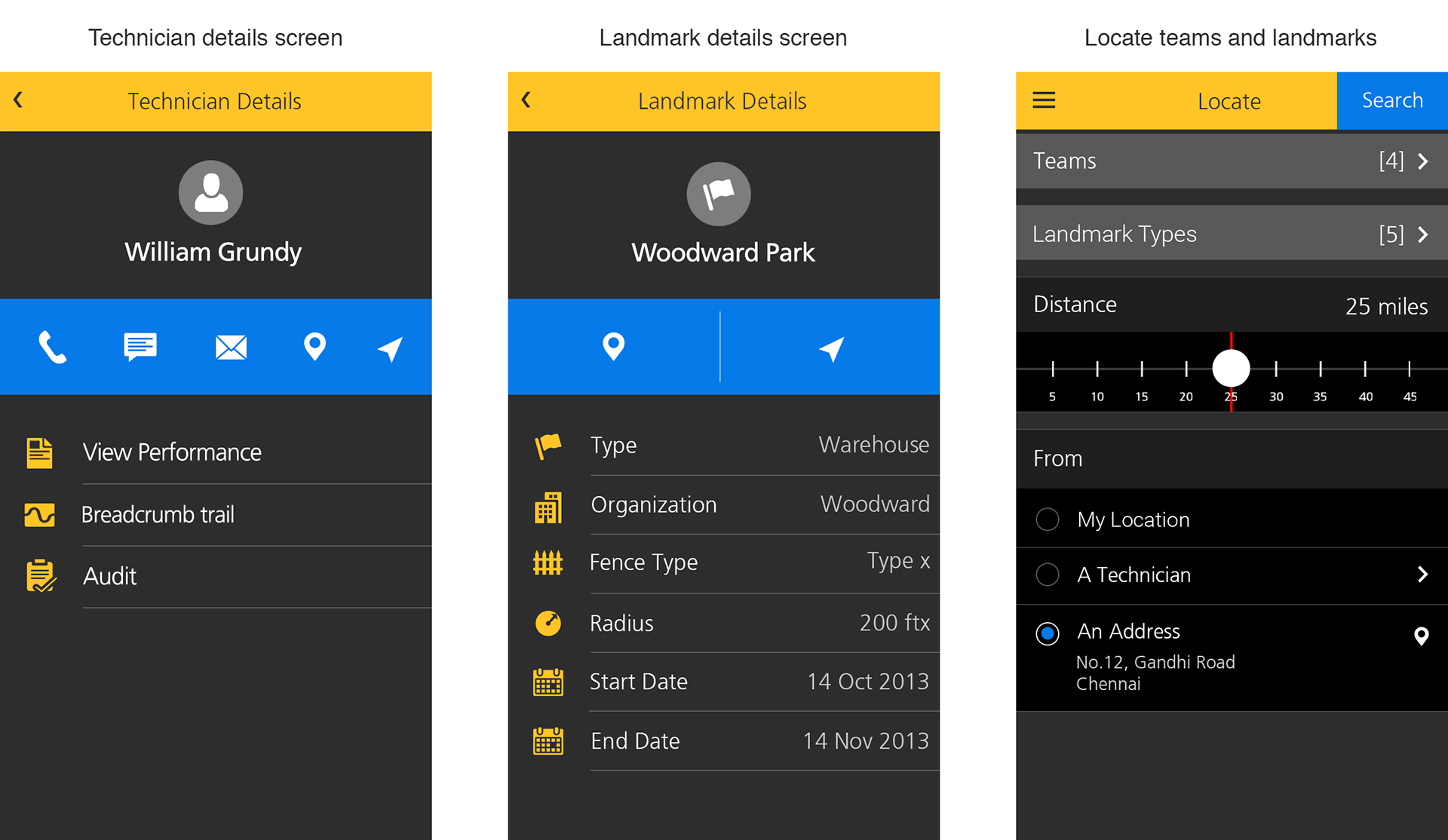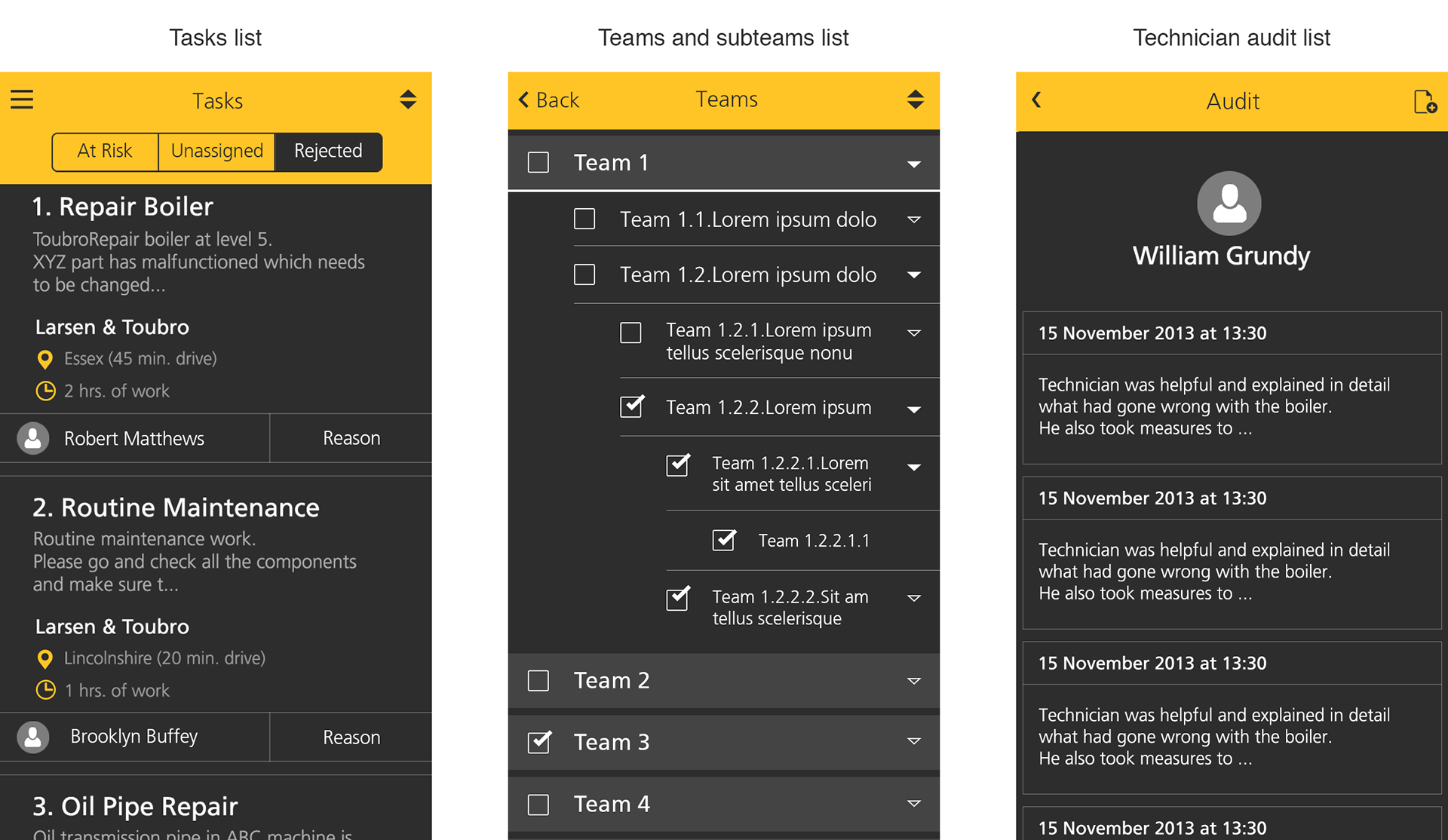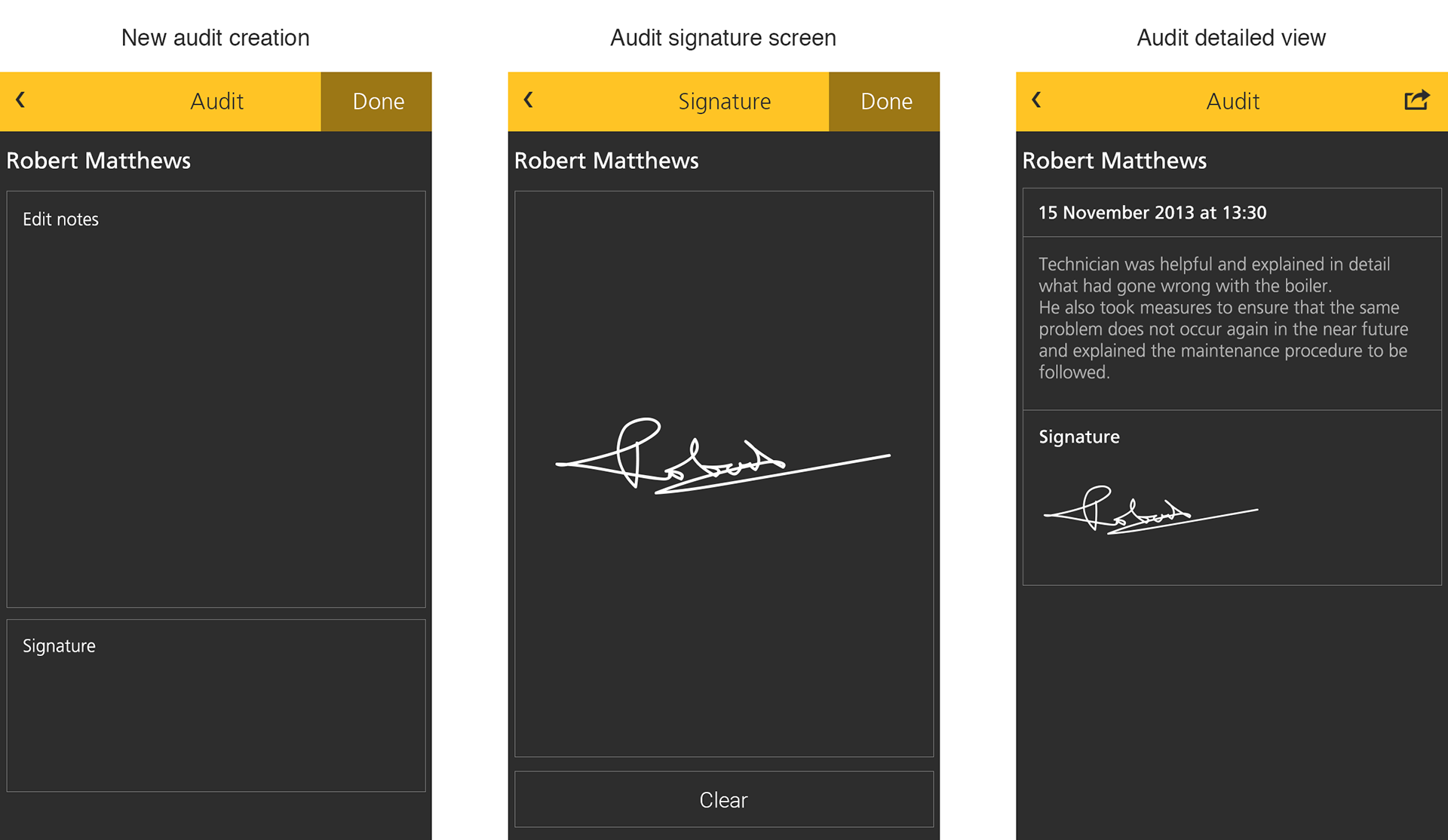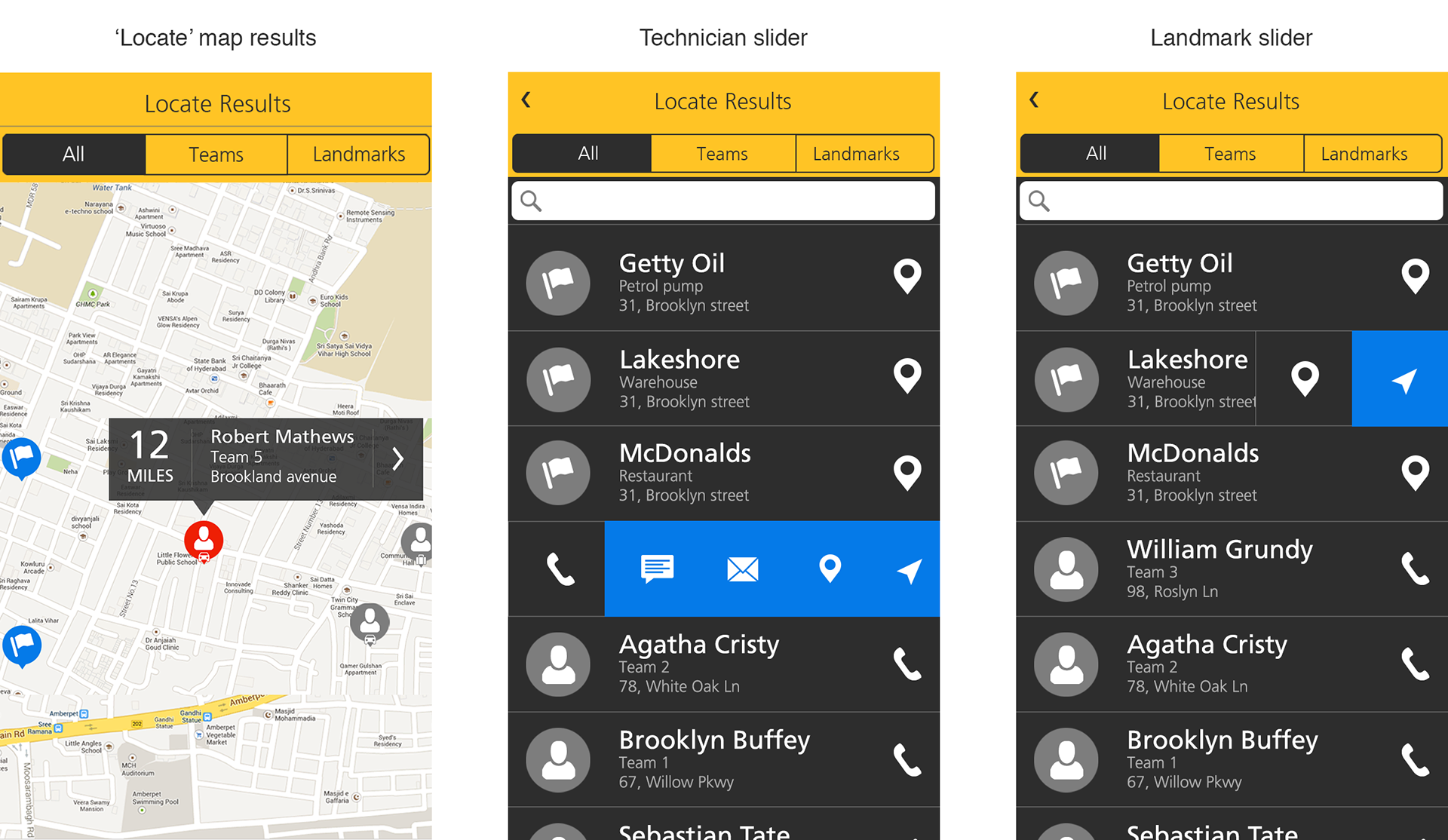 Conclusion


With this project, I gained experience building on previously done design work. The challenge was understanding the ideology behind the information architecture and validating the changes that I introduced based on user-testing with the wireframes. Also, the difficulty that I faced with navigating the design folder that was given to me made me realize the importance of maintaining organized design files with meaningful names in order to enable smooth team work or in this case, smooth transitioning of work to another designer.